Do you have a picky eater? One of my kids hates homemade Mac and Cheese.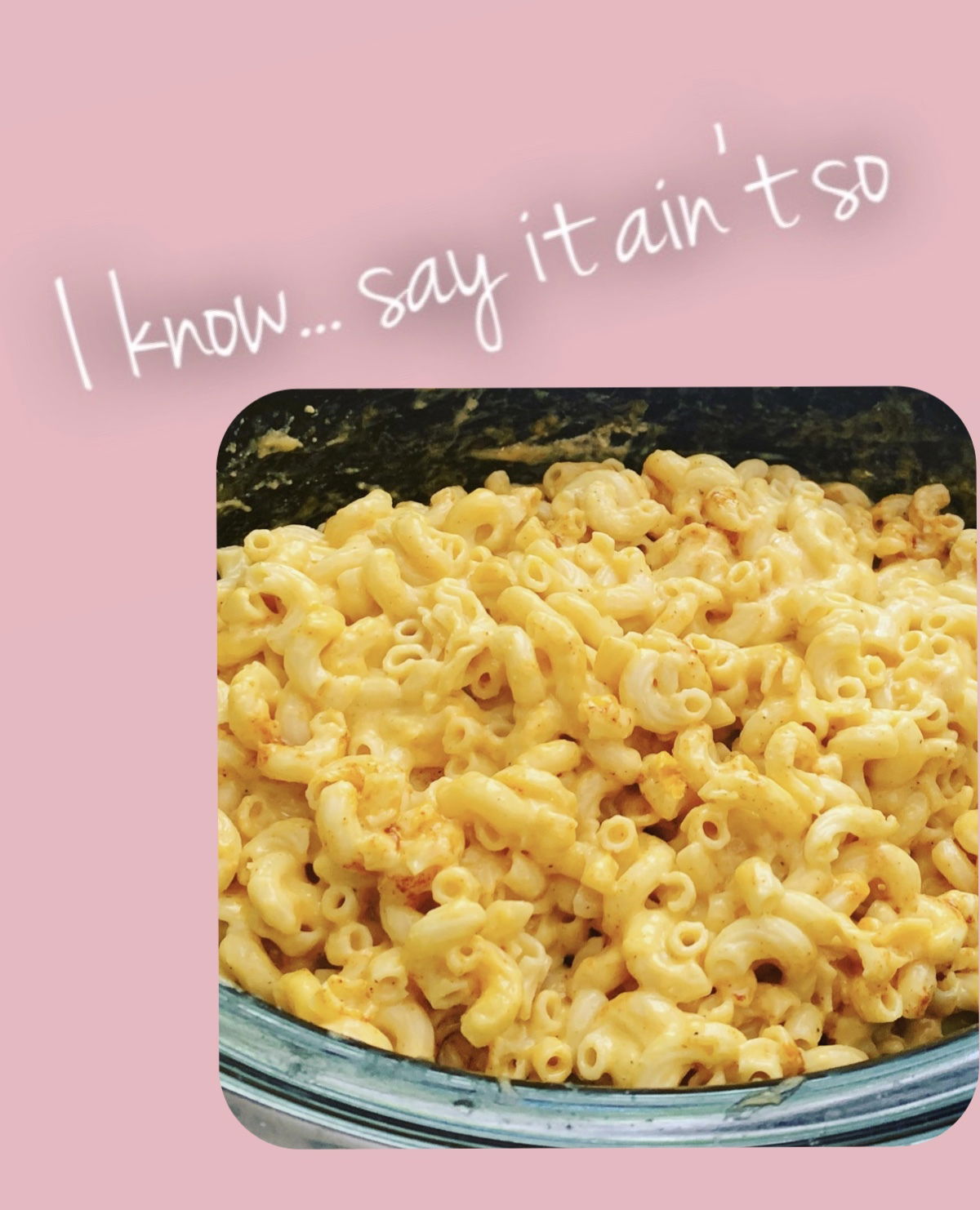 I have had to revamp my recipe until I found one he liked. Well... getting triples at dinner time was a thing that day! I have an extra mouth to feed for the time being, so I am all about crockpot recipes and good ol' home cooking! I tried it as a no boil once and that did not work out too well, I suggest boiling the noodles every time.
This is a great dish to bring to a party or add as a side dish for your own party.
Ingredients
1 (16 ounce) package elbow macaroni

½ cup butter

1 pinch salt and ground black pepper to taste

1 (16 ounce) package shredded Cheddar cheese, divided

8 ounces Gouda cheese

1 (5 ounce) can evaporated milk

2 large eggs eggs, well beaten

2 cups whole milk

1 (10.75 ounce) can condensed Cheddar cheese soup (such as Campbell's®)

1 pinch paprika, or as desired
Directions
Bring a large pot of lightly salted water to a boil. Cook elbow macaroni in the boiling water, stirring occasionally until cooked through but firm to the bite, 8 minutes. Drain and transfer pasta to slow cooker.

Add butter to pasta and stir until melted; season with salt and pepper. Sprinkle about 1/2 the Cheddar cheese over pasta and stir.

Whisk evaporated milk and eggs together in a bowl until smooth; stir into pasta mixture.

Whisk milk and Cheddar cheese soup together in a bowl until smooth; stir into pasta mixture. Sprinkle remaining cheese over pasta mixture; garnish with paprika.

Cook on Low for 3 hours.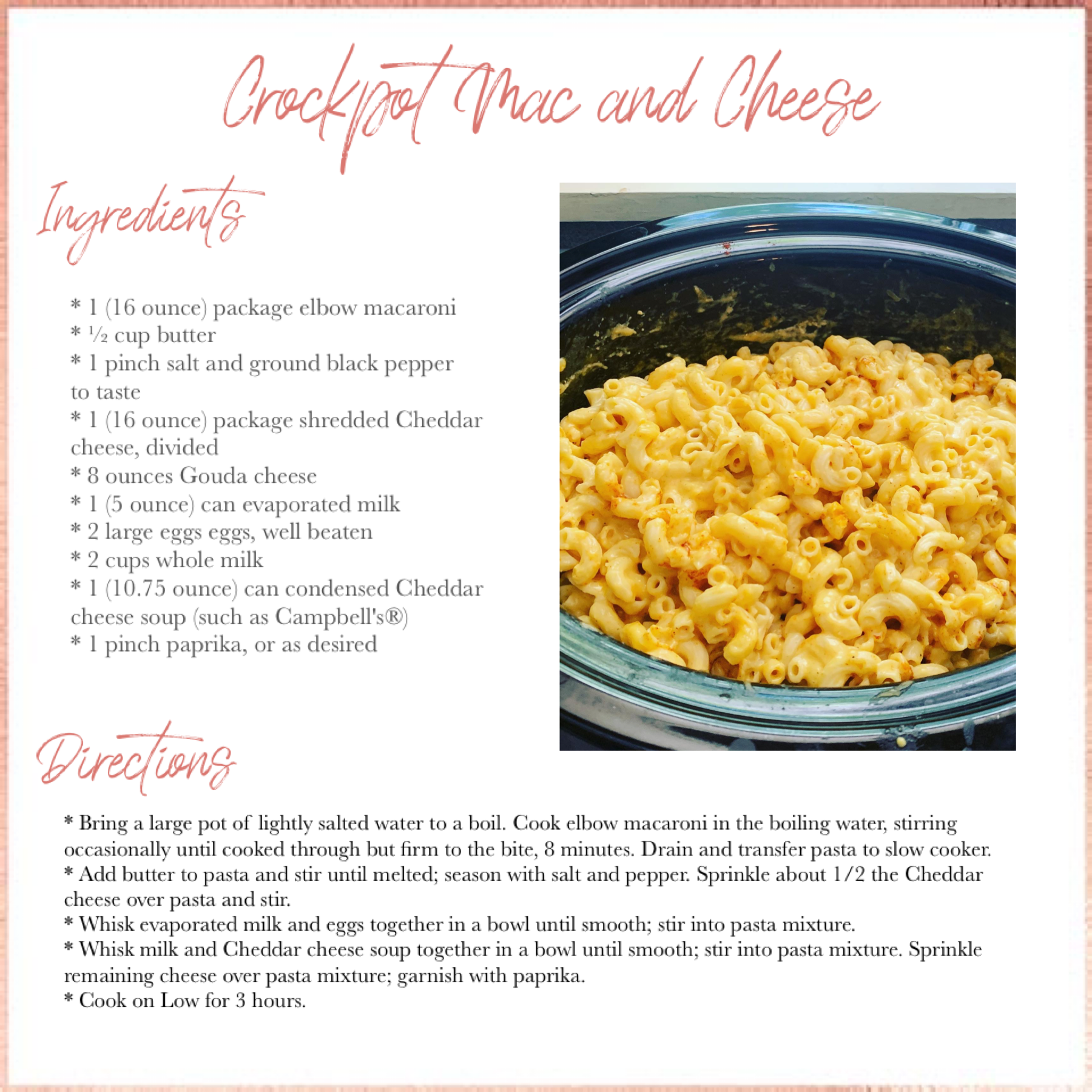 (Save this picture for the grocery store)