After about day 3 of KETO, I'm wanting carbs. There's a science behind that; science or not, it sucks. Once I get past that little hump comes the sugar craze. I'm like a little kid; give me candy, cake and ice cream. This article is about cheese though! Glorious CHEESE.
My husband and I went to the store for some groceries. I hadn't taken anything out of the freezer for dinner and decided whatever we get at the store will be what's on the menu.
As we are walking and planning, my husband starts with Linguica patties; that's cool, it's not bad for low carb, but buns are and whatever the side is will be. He chooses French fries.
I love french fries and I know I'll be trying to pick at them if I don't make a good side for myself. Cauliflower, that is always my go to. Not very flavorful, but you can add whatever you want. I start thinking about the French fries and my cauliflower and all I picture is droopy cheese.
I ask my husband if he wants me to make a cheese sauce to go over the fries. His immediate answer is "yes." I didn't tell him it was going to be a keto friendly cheese... but I don't tell him what's in dinner most of the time (don't judge).
I find giving away too much information to my family and friends makes them have preconceived notions; I'd rather them wait~ try the food and then ask what's in it! This sauce is wicked easy to make, definitely could be used on hot dogs or nachos, I'm getting hungry just writing this.
Watch the video here. Share it and tag me @freckled_mom
Save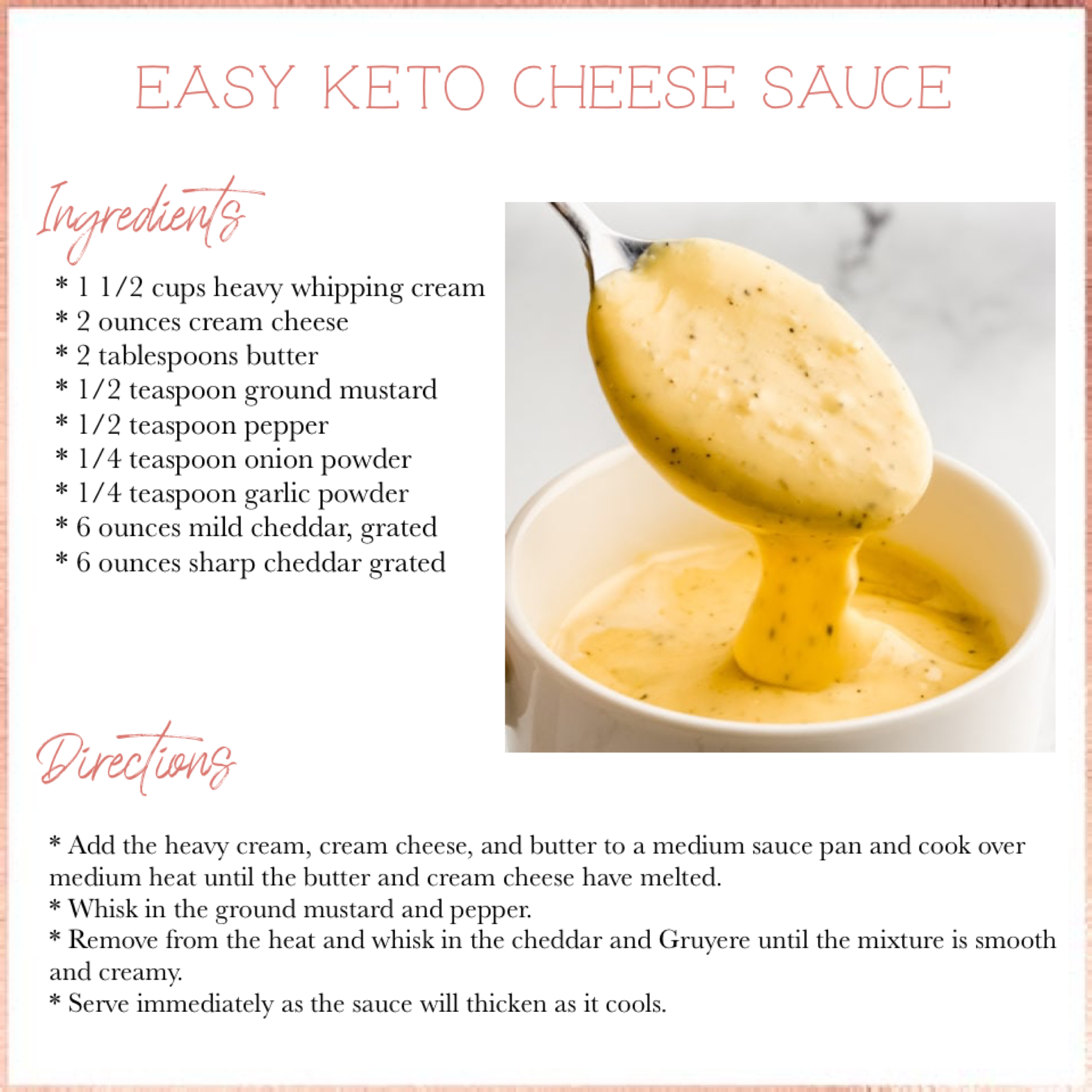 this photo so you have your ingredients when you go to the store!