I am not even sure where I got this table; my husband either found it at a job or on the side of the road.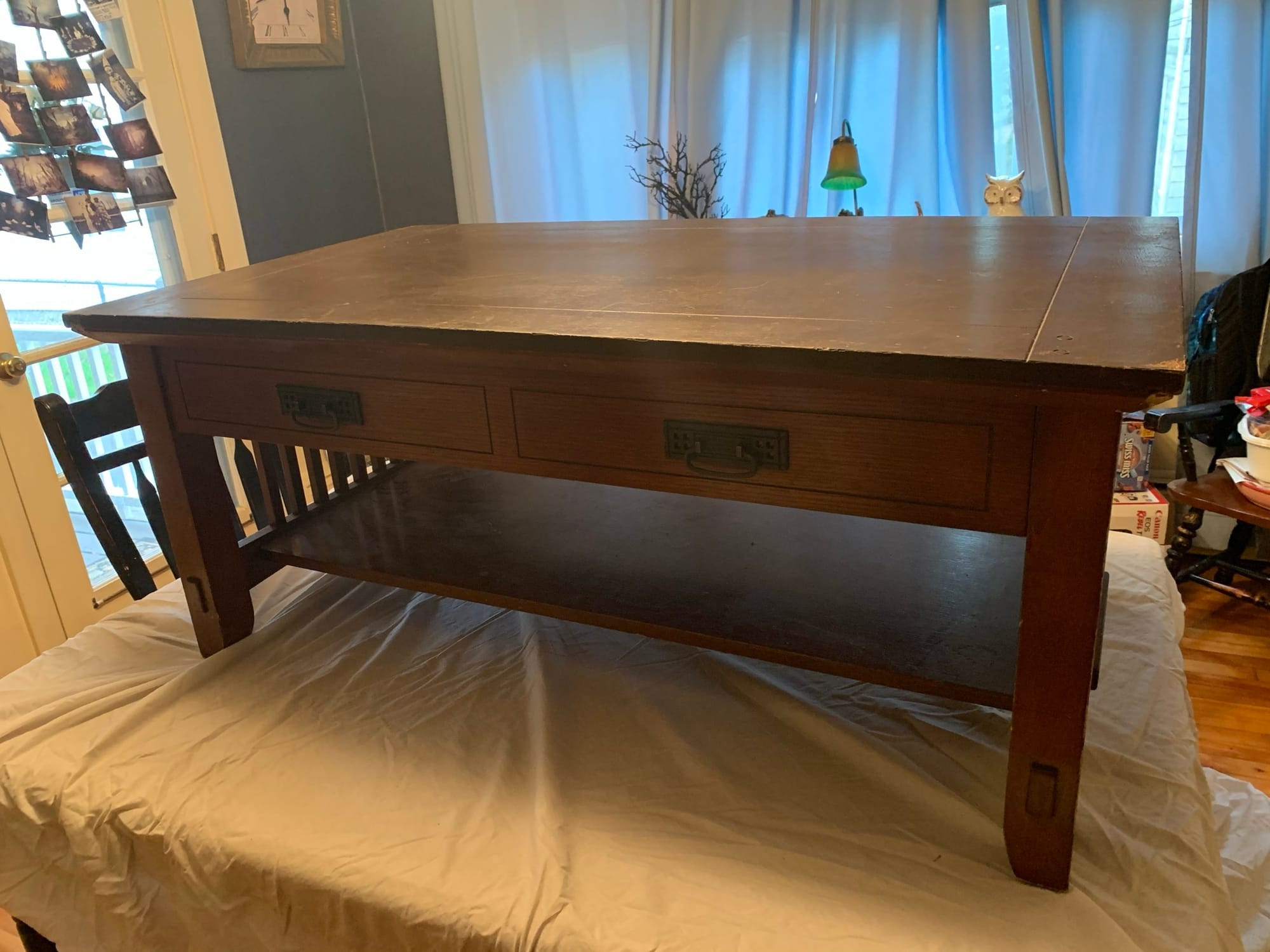 I refinished it and painted it when I got it, about a year ago. Now... I want white! I felt like I wanted farmhouse, but as I got painting... I thought about pictures modged podged.
To get started, I sanded the whole thing down and painted everything with 2 coats of primer.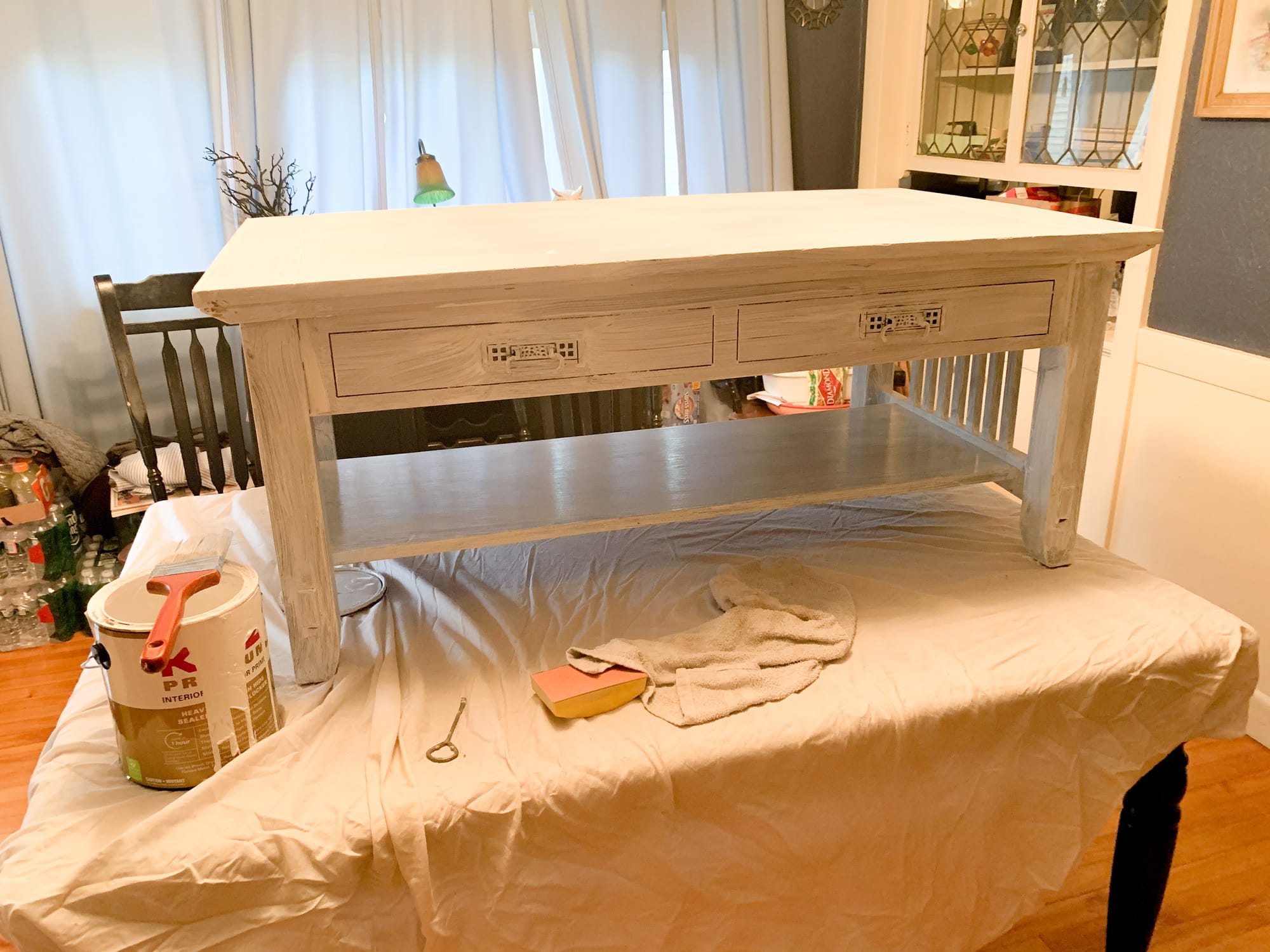 1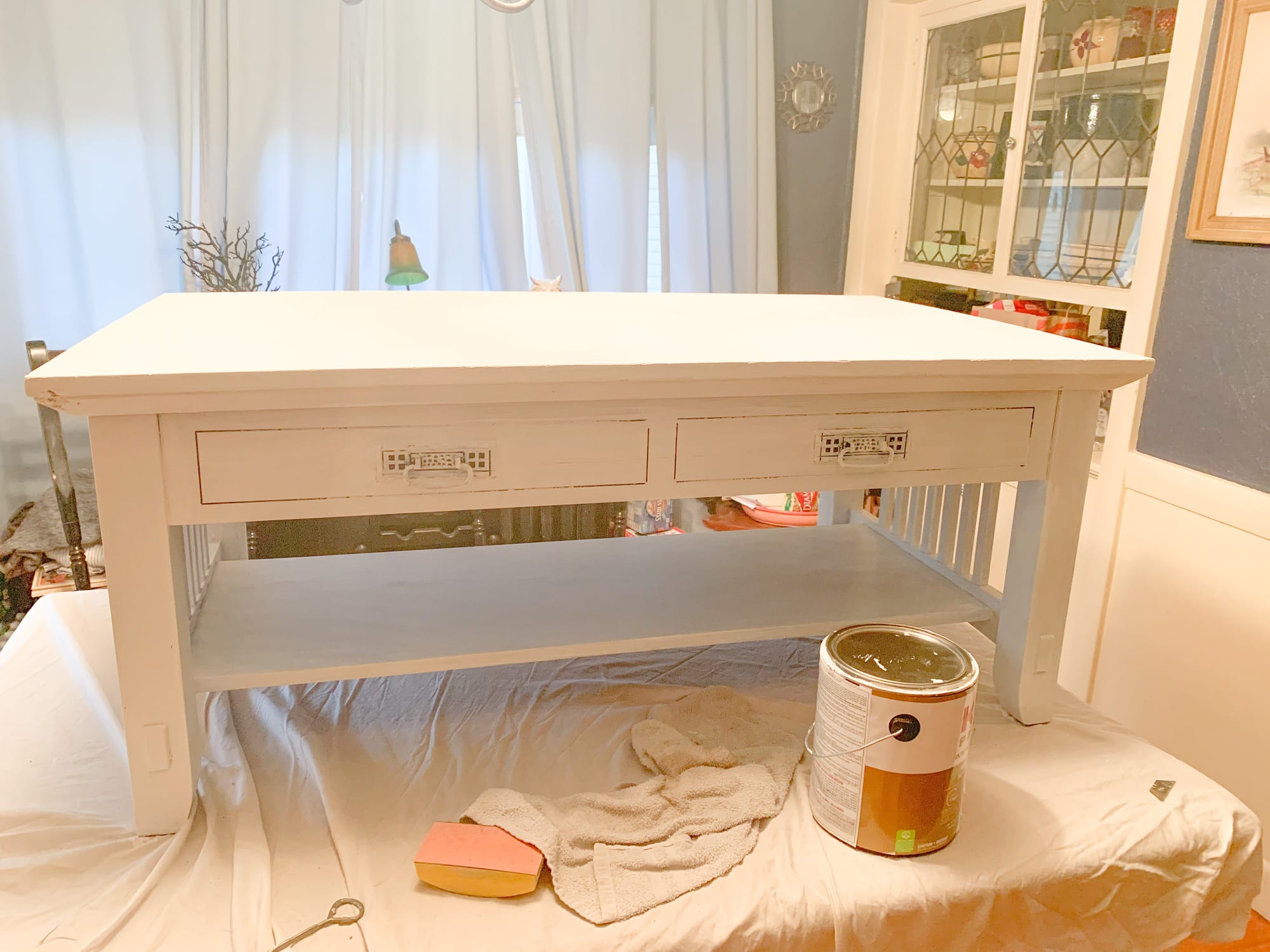 and 2 coats
The next thing was to make a decision on two toned or all white. I decided all white with some pictures. I love Norman Rockwell and I picked up this book at the Flea Market a few weeks ago.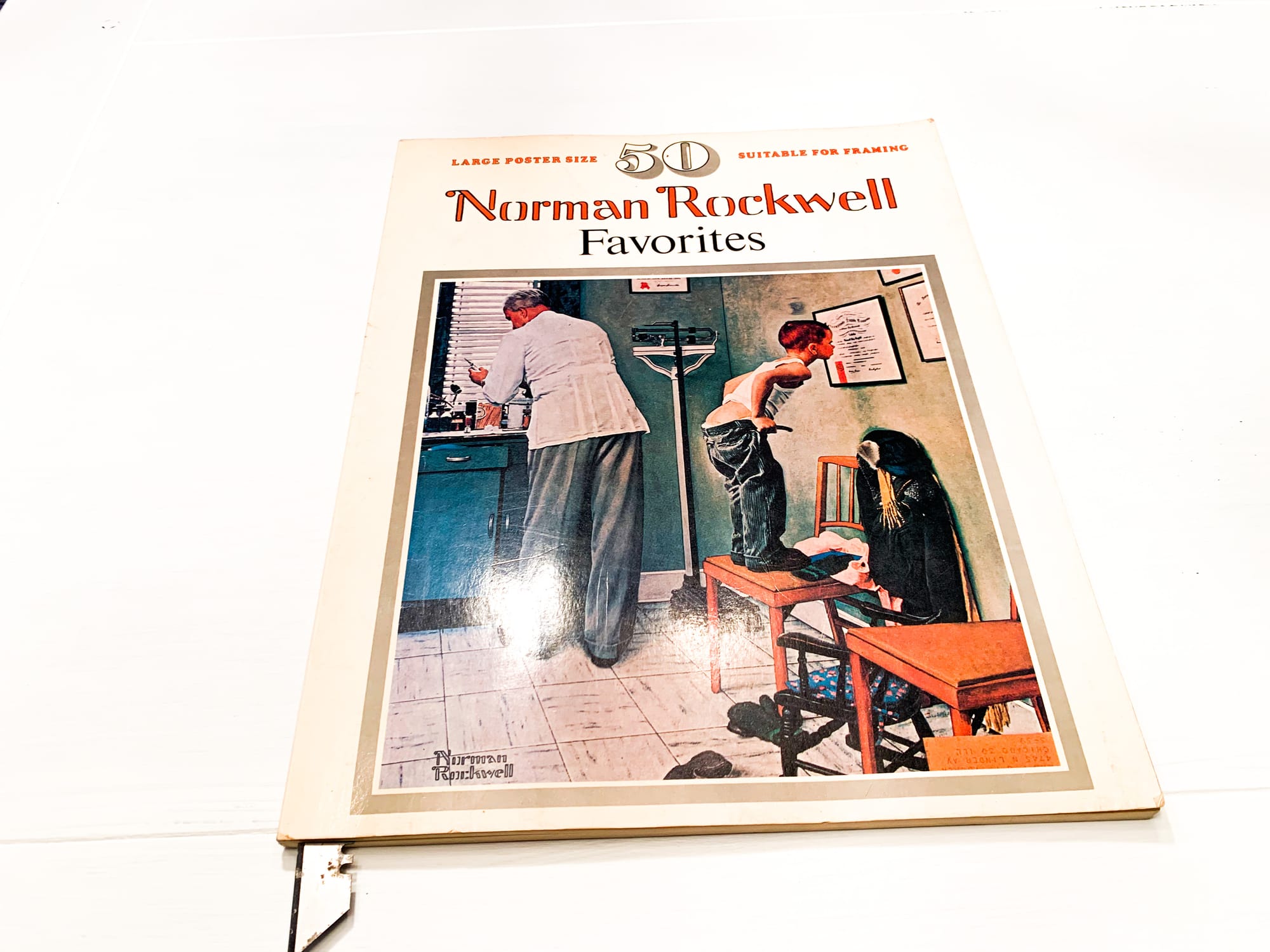 While I was painting I thought about the pictures I was choosing and went with 2 pictures depicting artists. That's when the table finally started taking shape.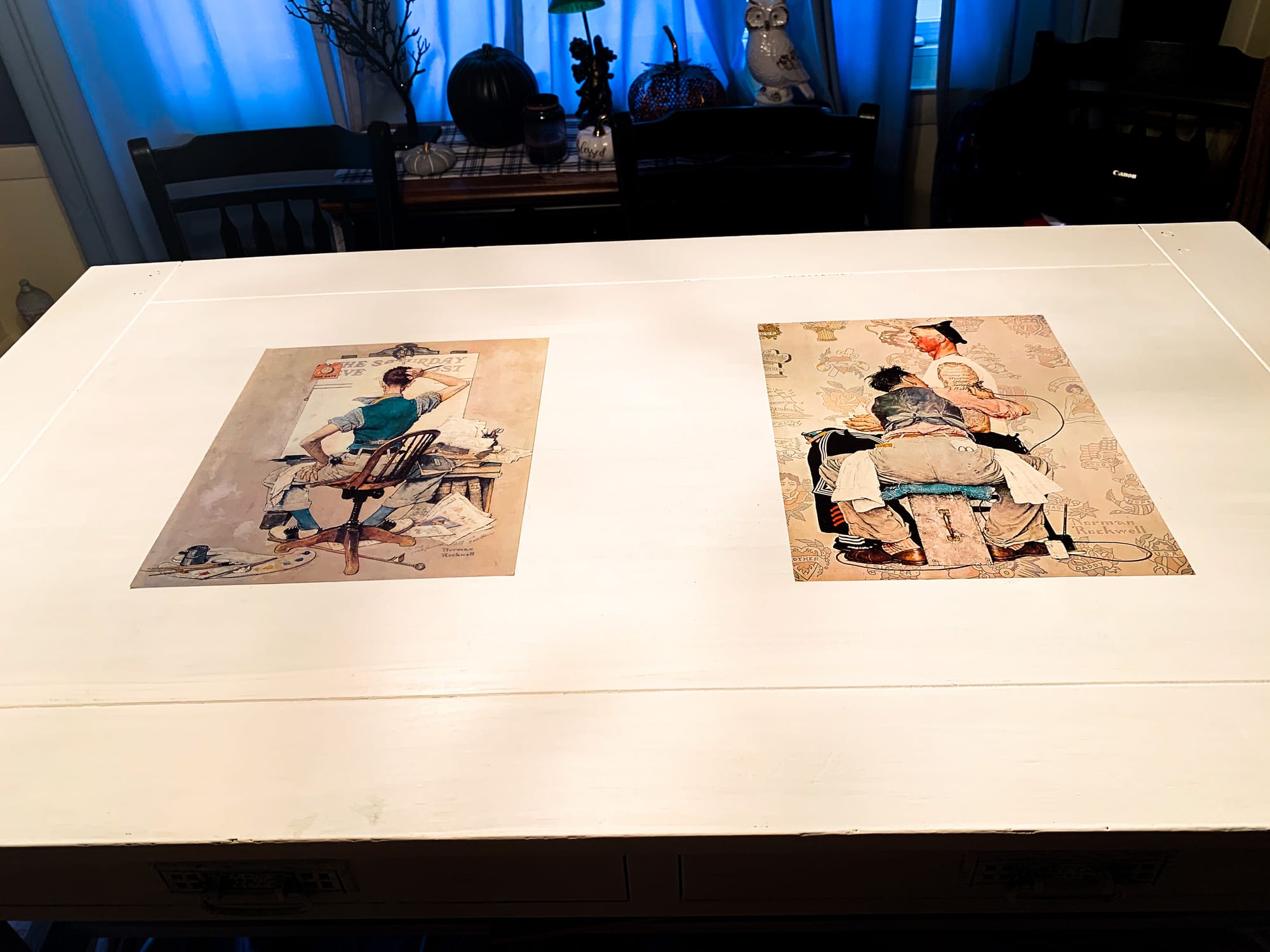 I started thinking of my favorite quotes and I thought about how I live my life... "Creativity Takes Courage" from Henry Matisse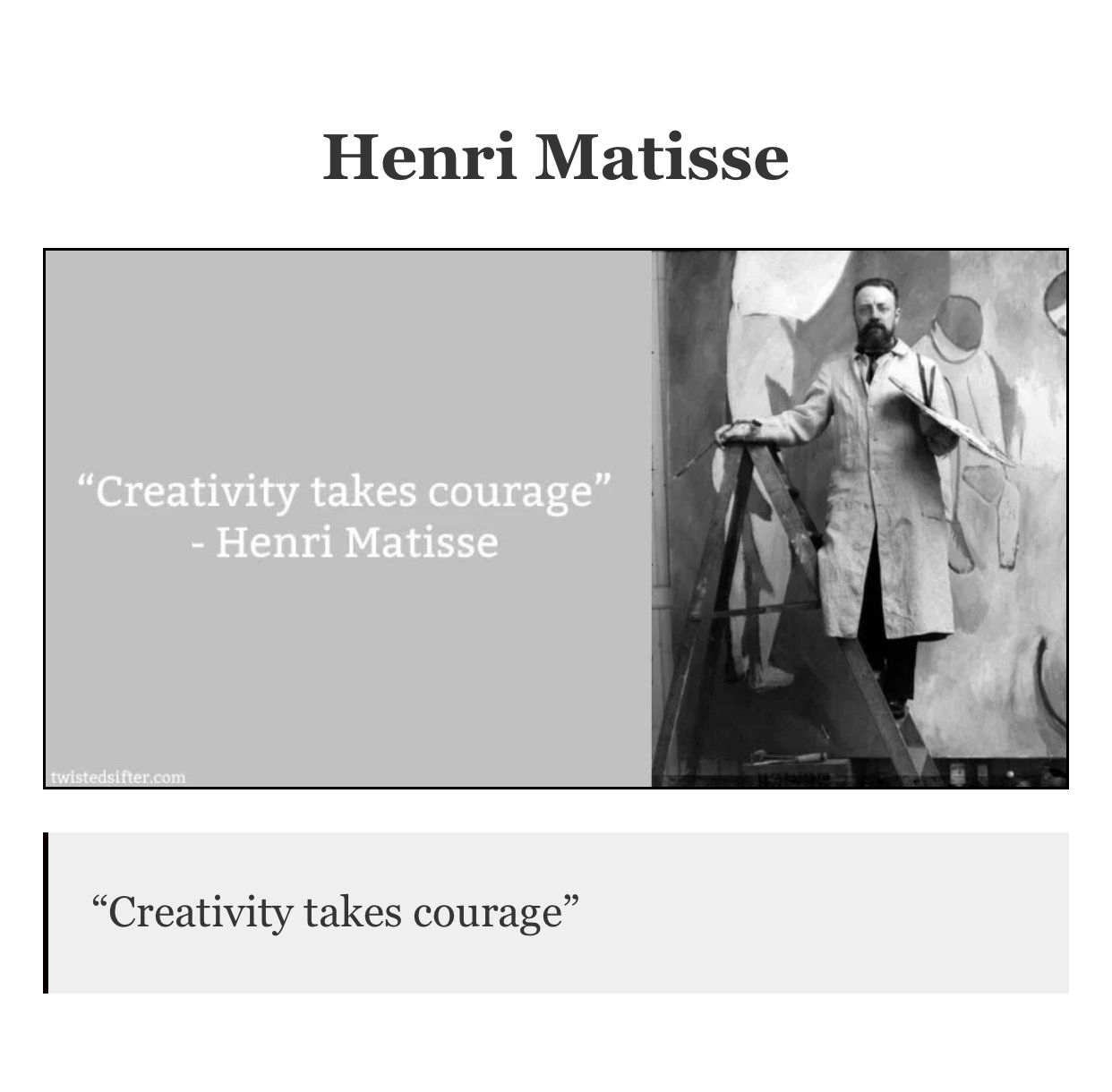 and then I thought of my own.. a little bit of this and that... "Follow your inner moonlight; don't let anyone dim your shine."
I got creative with modge podge and I definitely didn't want to stencil all those letters. I remembered about a Cricut I got years ago, that I never used. Well, maybe once or twice.
This piece finally came together with the art pictures and the sayings!