I promised myself I would work on my blog. Then I didn't. Yeah, that happens. It shouldn't. I'm the first one to say... get your work done, then play. But lately I'm on a IDGAF kick🤦‍♀️
How's it going? Not bad😏
Who am I kidding? It's freaking great🙌
I wasn't happy in an area of my life so with a swoosh of my wand ✨A new life started.
Ok, I'm back to my early morning story telling, but why not? If you can dream it... you can do it.
I'm a such a firm believer in fate and destiny. But shit, #fairygoddess #highpriestess #lightworker #divinegoddess , whatever it's called nowadays, sometimes we need to put in the work.
Now if I could only find my chair🧐 At 6am... it should be right where I left it before bed!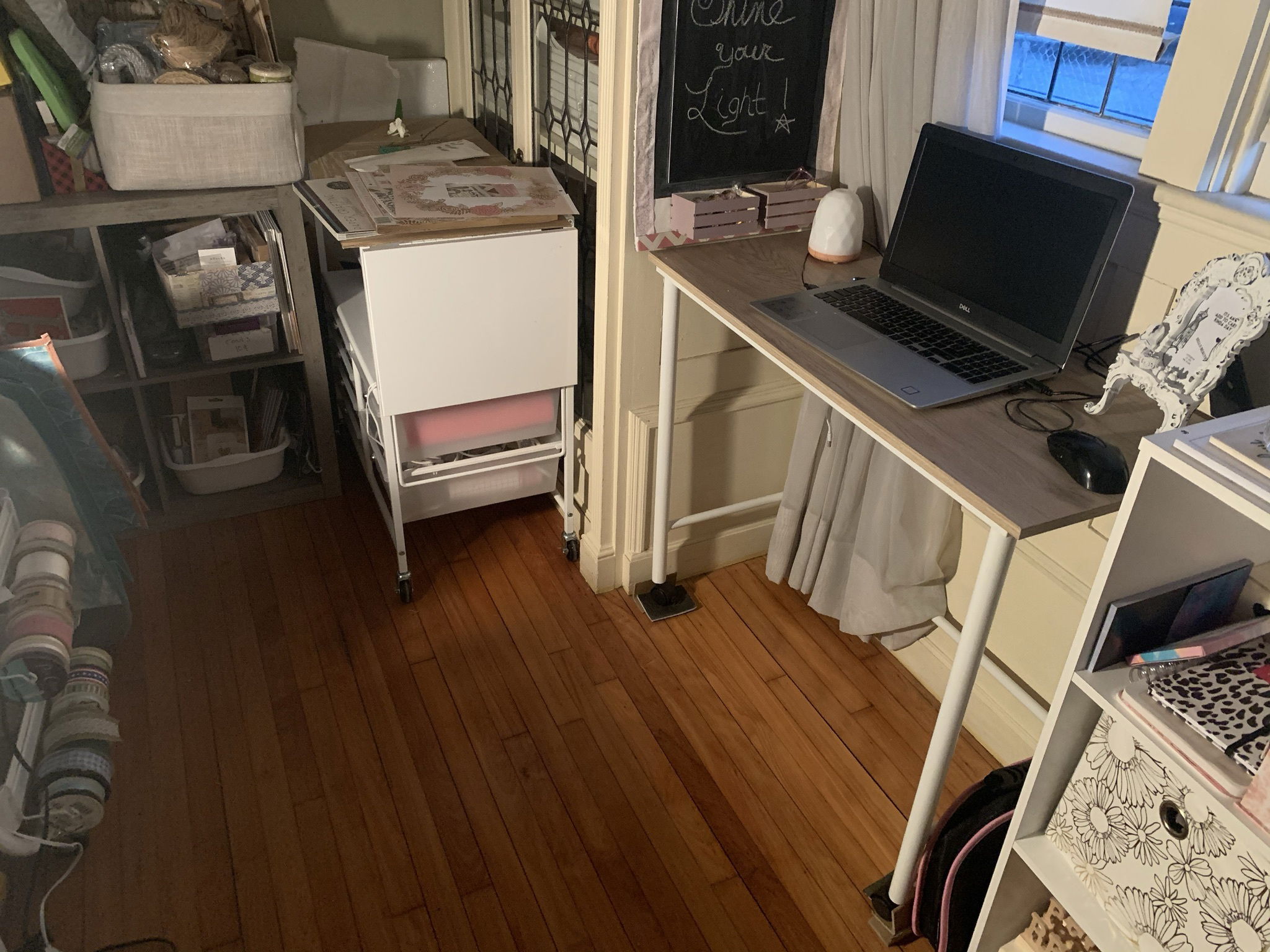 So let's go back a few weeks. We could go further but we don't need a song and dance. I promised myself... yaddah yaddah yaddah... and then I said my bench hurt my back and I couldn't work from my craft room/dining room.
I changed my craft room that was an entire room, to a little nook! It's actually pretty friggen sweet. Here's the link to the that video. It's actually a 2 part series: Craft Room: Clean and Organize With Me (it's seriously my highest viewed video🤷🏼‍♀️) And then the Craft Reveal (that's up there in numbers too).
I rearranged the whole room but didn't change the chair🤦‍♀️ I tried for a few weeks and like... my back broke. I am not one to waste money. But I also want to be comfortable and be productive. Off to the chair shop we went➡️ No there wasn't a chair shop, it's called "Staples."
If you didn't see it in my story that day, then you missed out because I have a habit of deleting pictures on my phone. So it was a playground of chairs. Personally I wanted a white or gray chair. But I wanted comfort over style and glam. You know I can get a little carried away, I mean a thrown on wheels would be pretty awesome, just saying 👸
I found my chair. Oh my goodness🥰 I sat down and my butt thanked me. I felt like I was on a cloud made just for my 🍑
Excuse me store clerk, "I'll take it" anyway, long story short me and my son both got chairs that night and on sale. Here's the link if you want your own cloud formed to your butt, no Staples doesn't pay me, lol.
After putting it together that night, my husband said he might borrow it here or there after I go to bed. Our workspaces are a room away. I agreed as long as my chair found it's way back to my "nook" before I woke up.
I wake up early, I like to get started on my day. If I have a set plan to do something. I don't want anything getting in my way. So... I need a chair to sit in to write on my blog. I found it in his office😒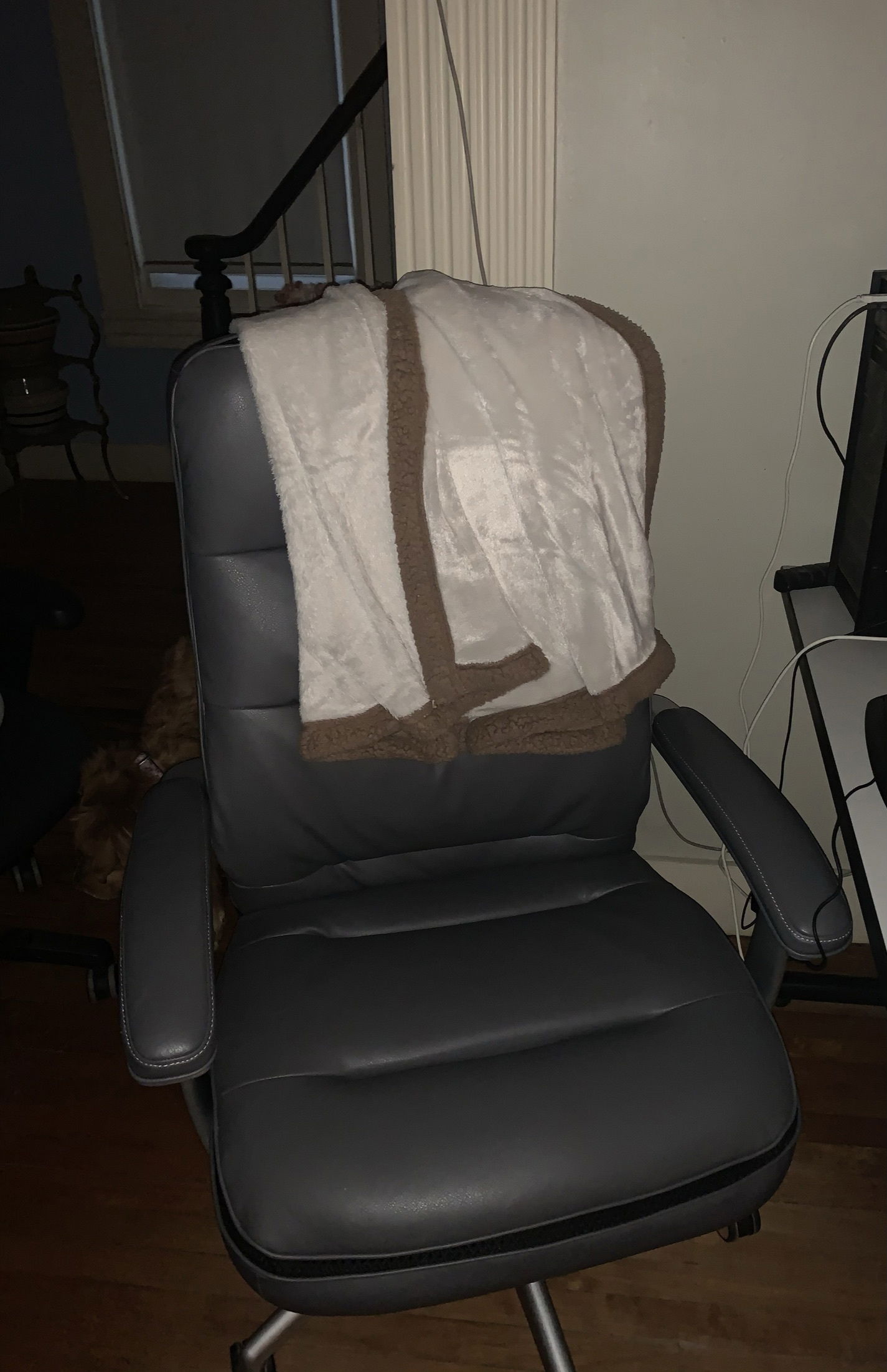 It's back, crisis averted, I'm working. I've gotten in the habit over these last 37 years of making excuses. Where does that get me? Definitely not ahead in life. These last few years, thank you to so many lessons I've learned sobriety, I've stopped making excuses. It's really a hard habit to break; cut yourself some slack if you're struggling too, just keep moving and thinking positively.
So now that I'm back here... I wanted to get straight to business. I have a project today. Well a couple! So, you know I have a YouTube channel (if you didn't, you can go here and watch) and I'm always doing something at my house for DIY or creating a price for a customer or the retail booth.
Monday's video is a feature wall. I have never made one, but I wanted to, I have some ideas and I'll put them in the project section if you want to check it out! But, I also am redoing a room today! I know I know! I told you on my IG that I had a fun day planned. I'm making a meditation room! Shut up! (Ok that's rude but it's a habit) I'm so excited and I have so many ideas. I need to focus on a style. And I'm all over the place. If you wanted to check out my ideas... again over in the project section you can find it!
Any advice... I'll take it! Already did it and want to show me? Do it! Tag me IG or send a picture to my email.
So, while the rest of the website is under construction for a bit... head over to my inspirations and then checkout any videos you haven't caught up on... (I'm really pushing my channel here🤓) Have a great day and keep shining your light🤩
P.S. After I took my chair back, I put my husband's original chair back where it belongs. Remember when I said I had a little OCD about things being where they belong? I was serious.