My husband is home, the sun is shining, what else could be better?
Oh yeah, waking up in my new room I wanted to make a little reading nook. I have always had this dream of a beautiful little corner tucked away to get cozy and read.
The whole concept around my room is Cozy. I am a hoarder of blankets and pillows. I love anything and everything that makes me feel comfy and cozy. To style this I used a combination of items/furniture I had in the house and a few new purchases.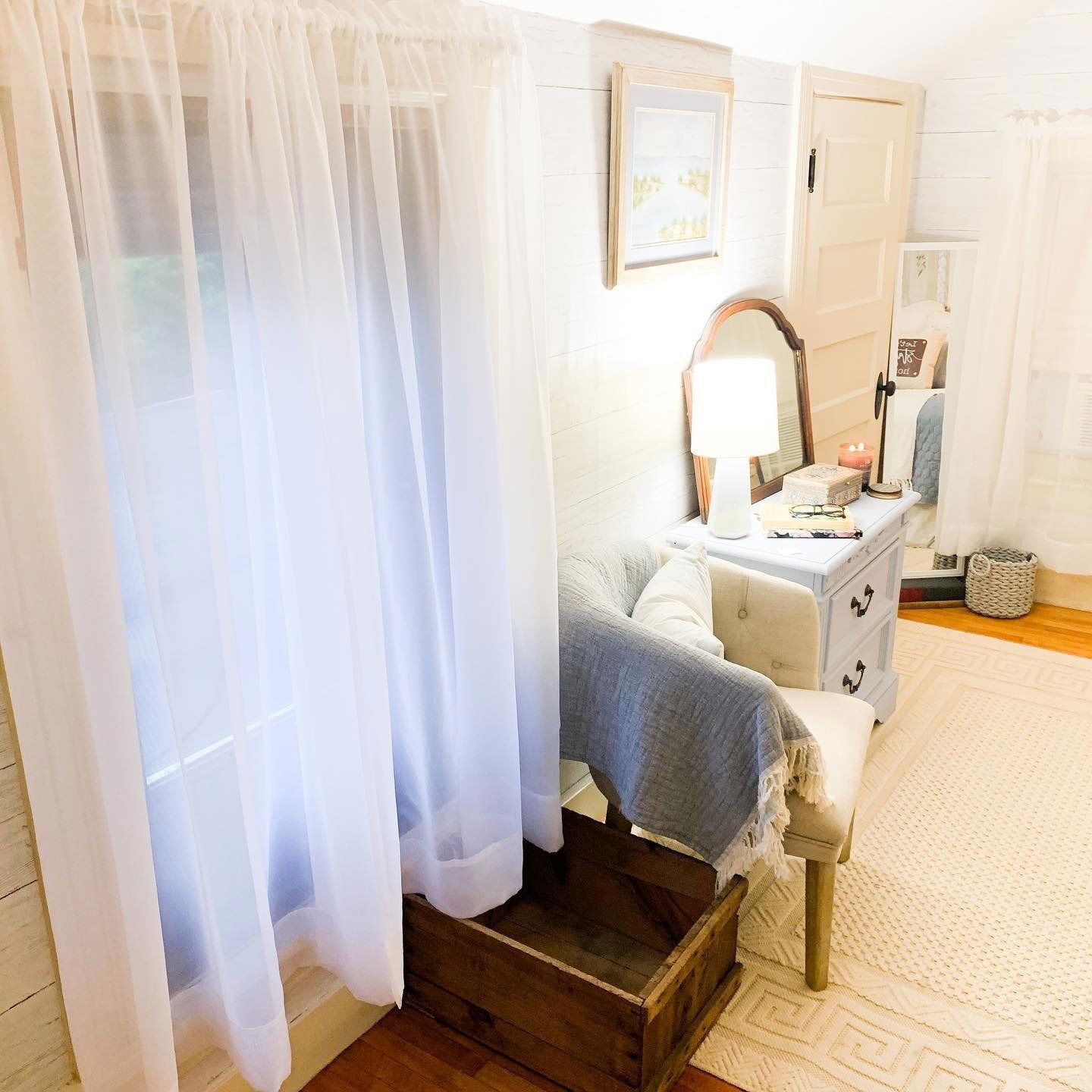 I am so in love! I didn't go with a set style, more of a feeling. If there is a style here please tell me I named this room Cottage on the Coast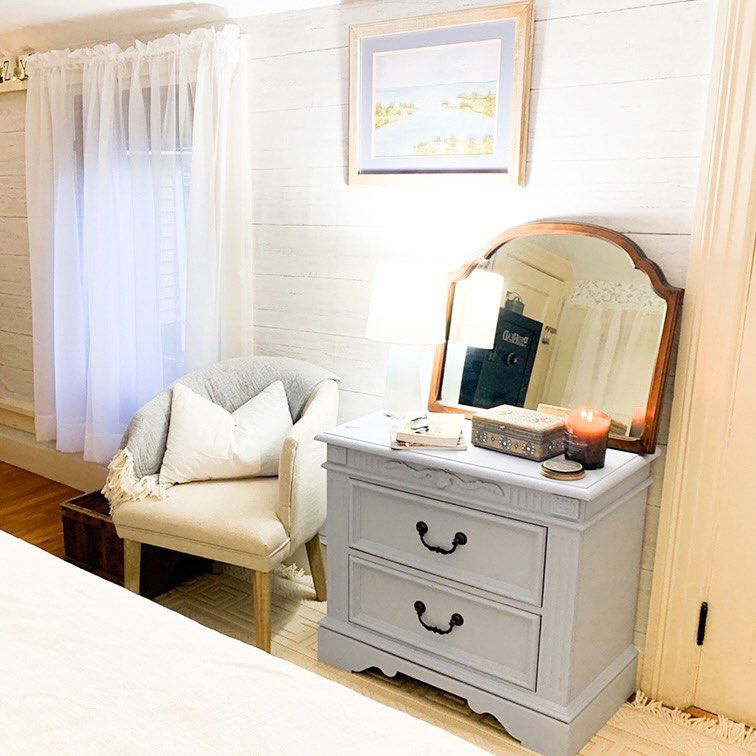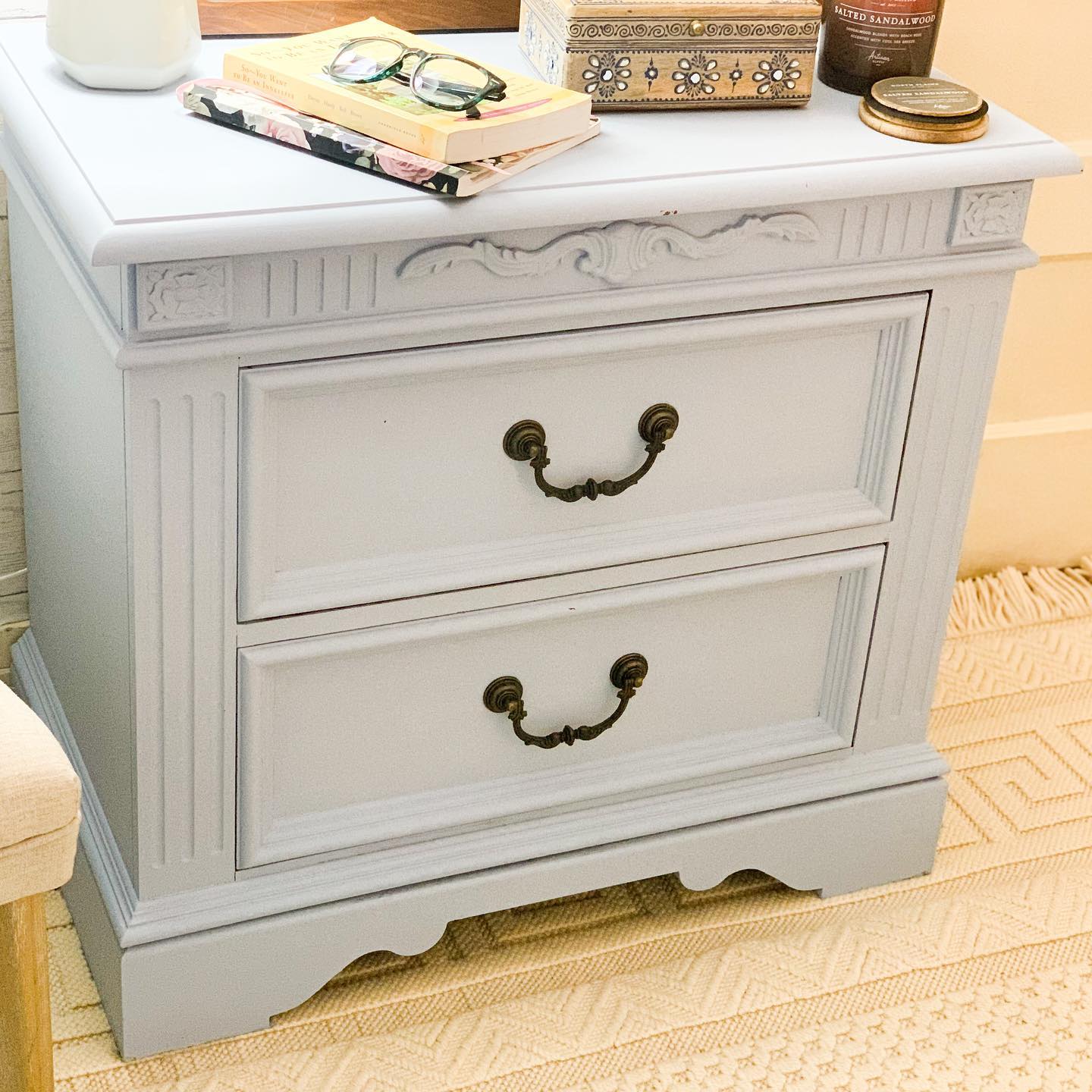 I have had this night stand for 18 years. I took off the hardware and gave it two beautiful coats of Behr's November Skies in a matte finish.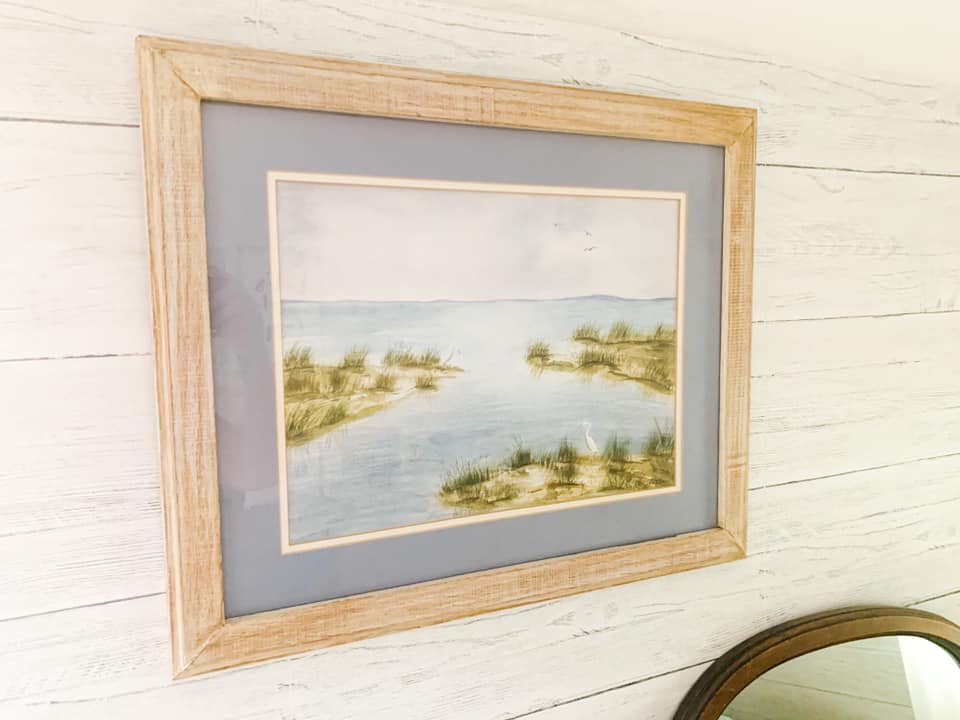 The picture here, my husband found at a Thrift Store months ago and to my surprise matches perfectly!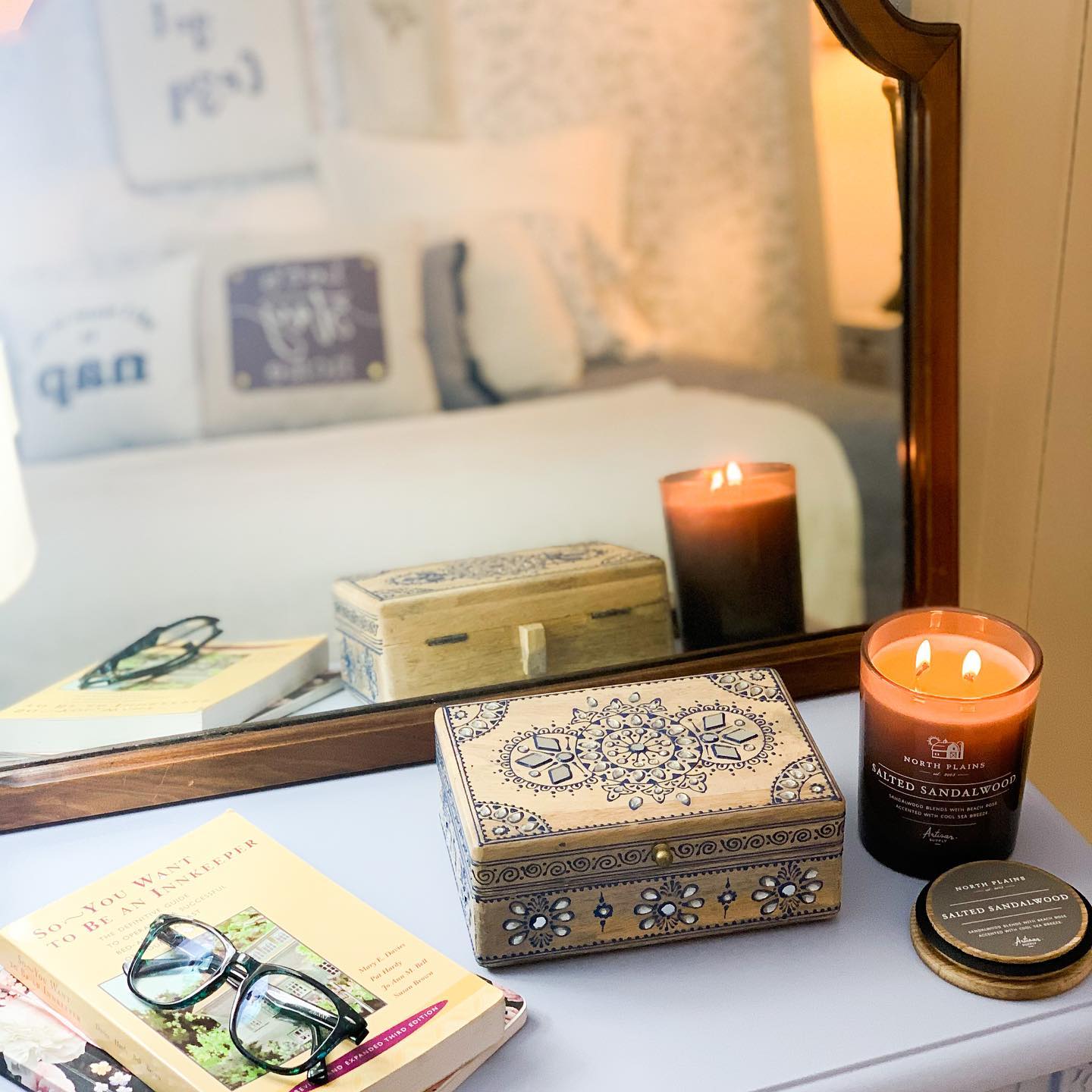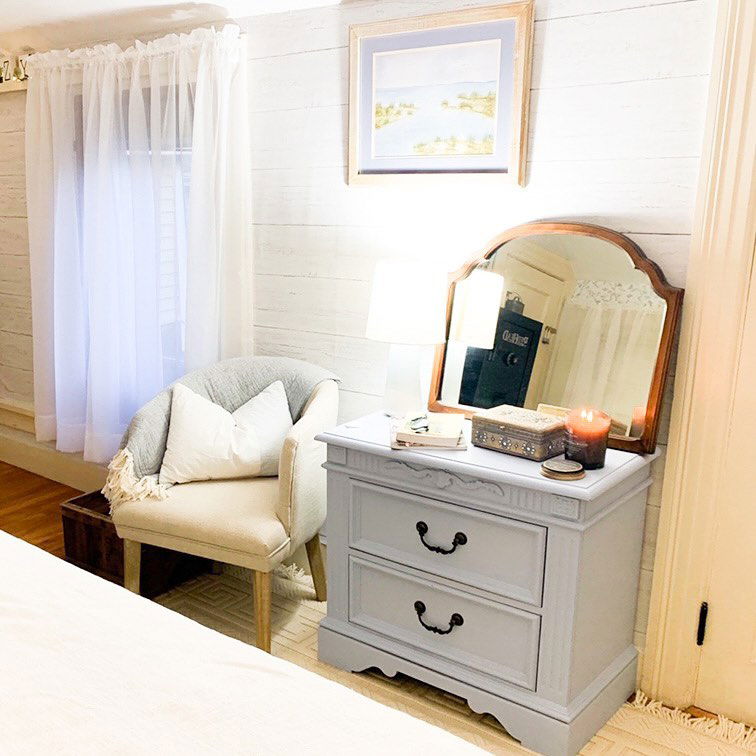 That mirror I actually stubbed my toe on about 3 days ago in the basement; I said, you just bought a ticket to move upstairs.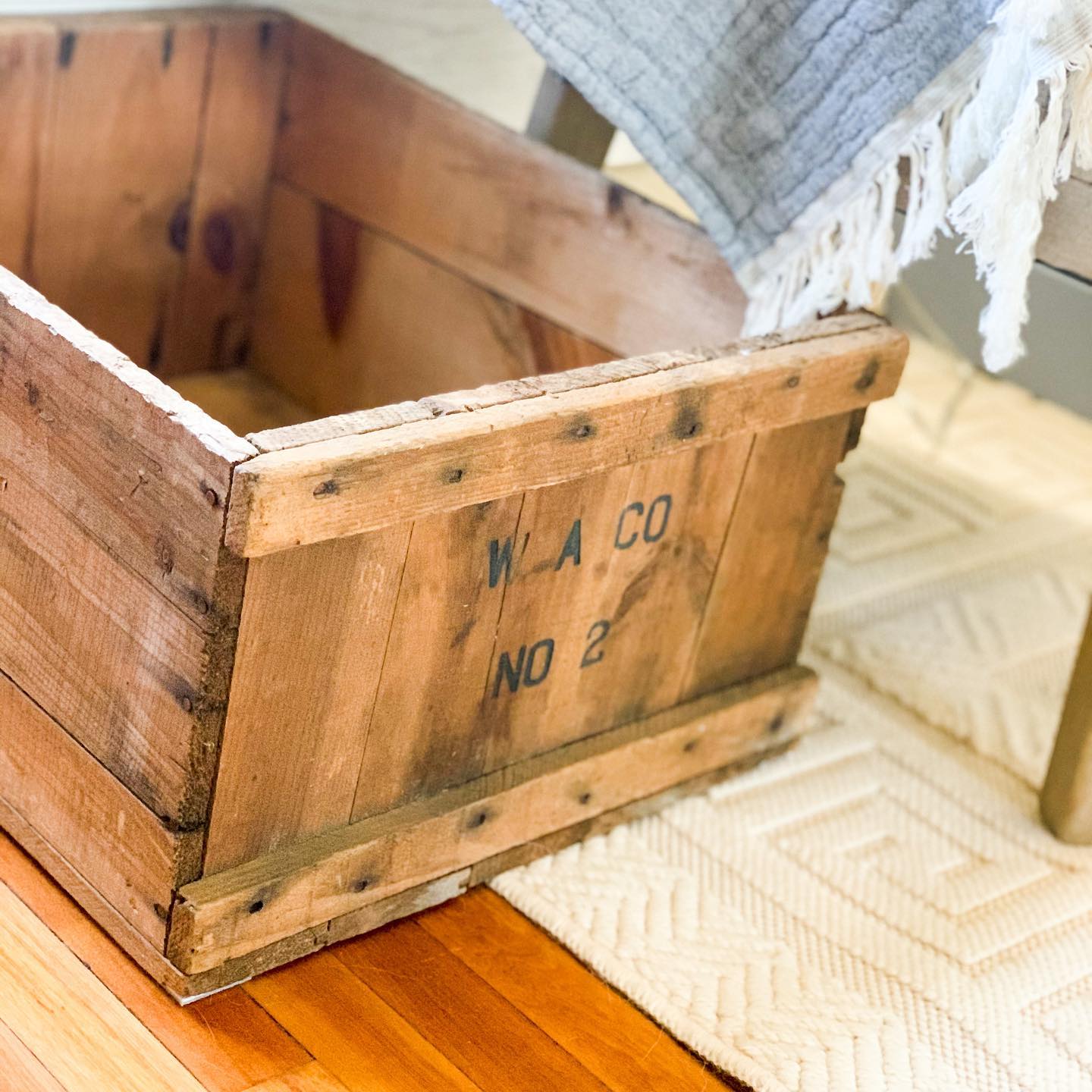 That old "Waco" box has been sitting in my garage for a year and now it's my hamper!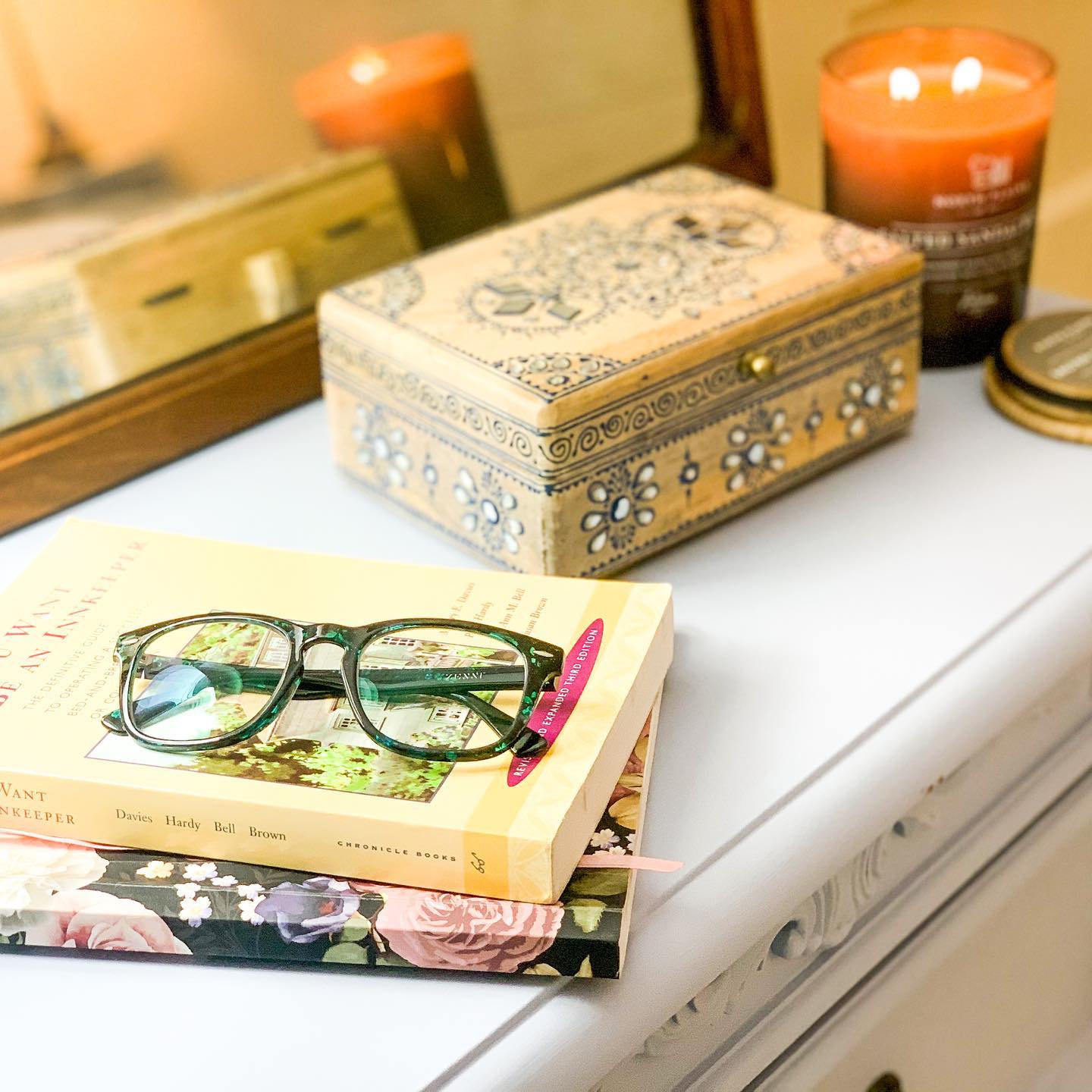 The little box you see is my distance reiki healing box I got last year at HomeGoods.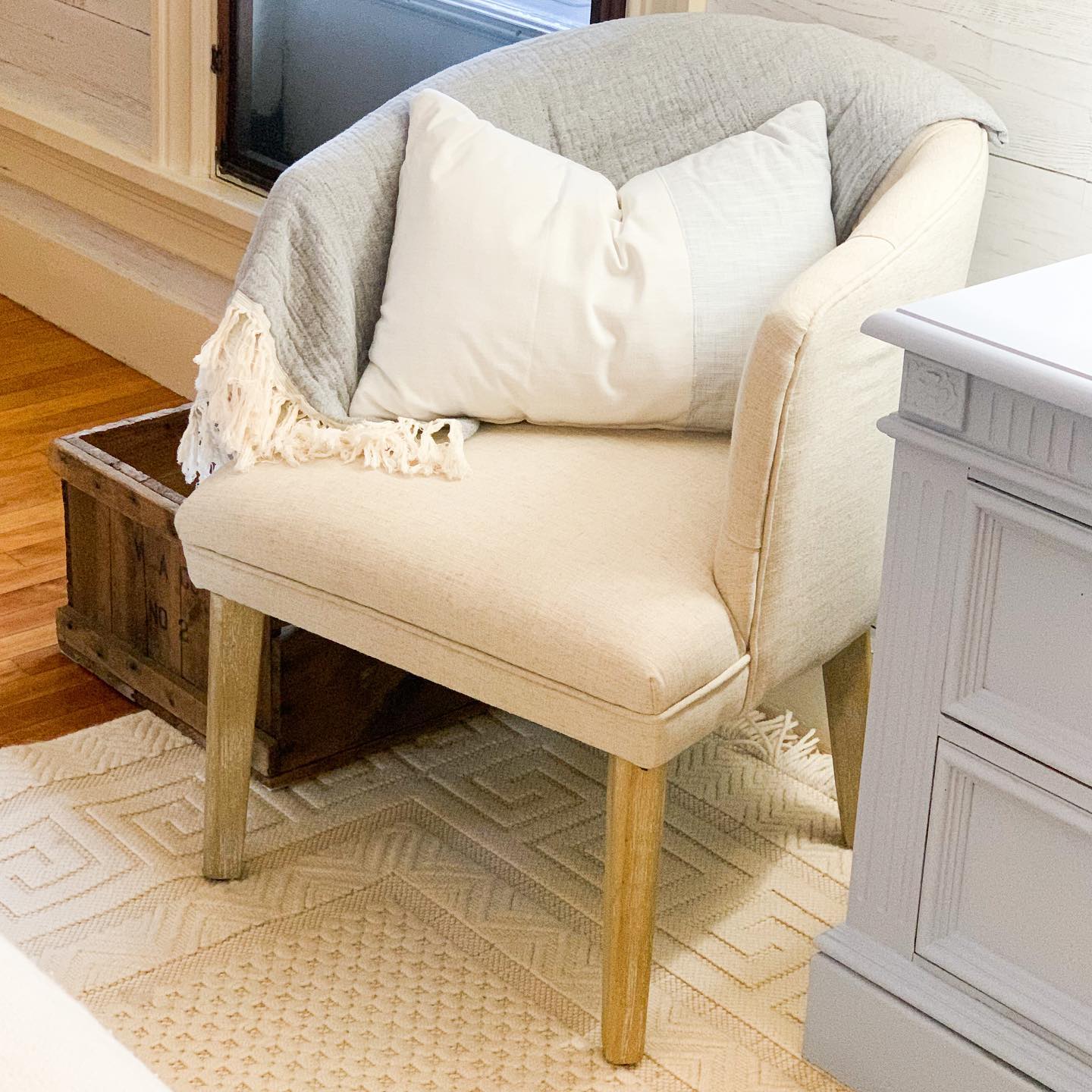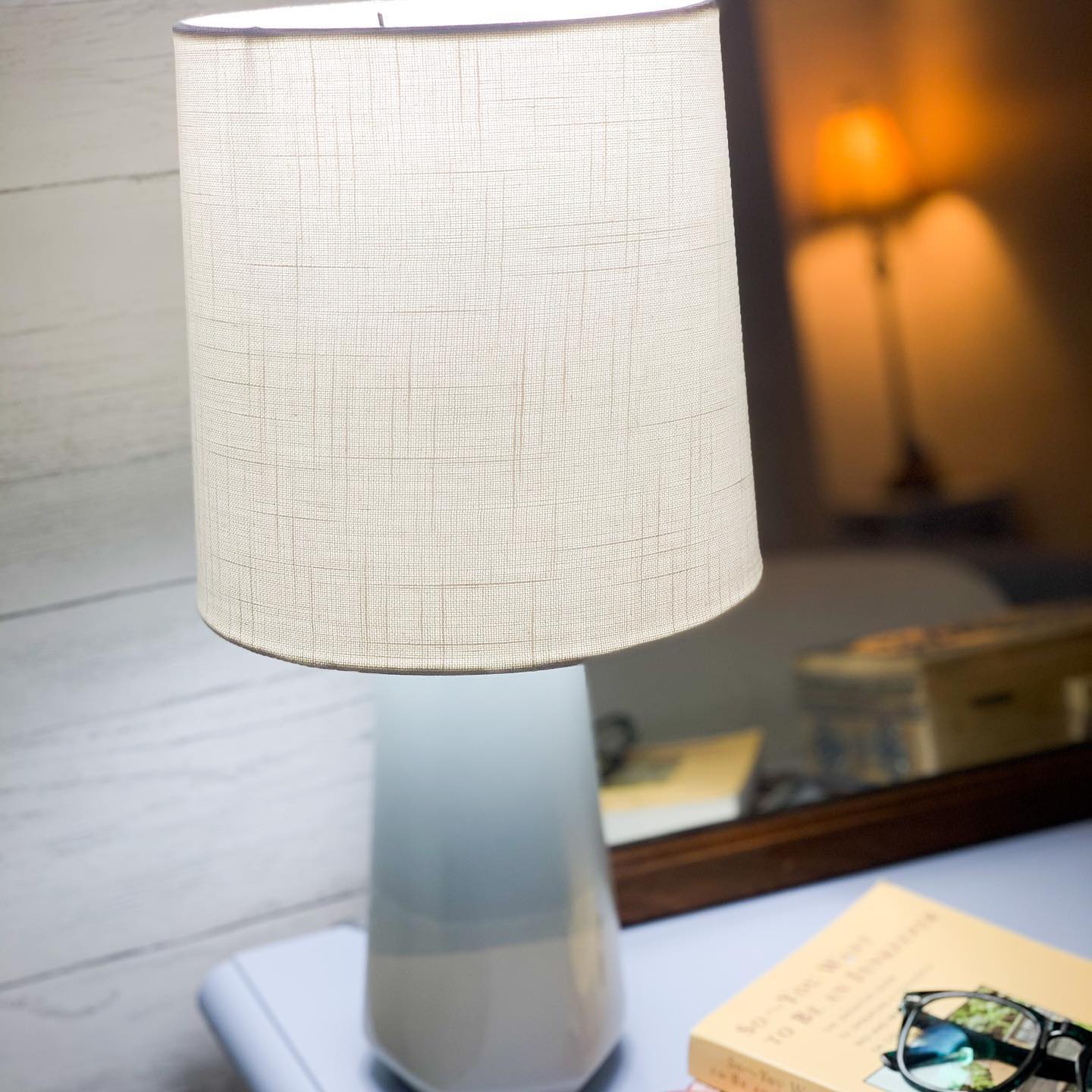 The only thing I actually bought "new" for this reading nook is that sweet lamp, that wicked comfortable chair, and the pillow at Target! The candle and blanket, I got at Burlington with some returns I had.
I have a video coming up explaining my décor and different style ideas along with some furniture refinishing and don't forget DIY wallpaper! Make sure you are subscribed and hit the notification bell so you 'll be altered when the video goes live! Freckled Mom DIY - YouTube