8 ounces bacon
1 pound Brussels sprouts halved
1 (1 pound) butternut squash peeled, seeded, and diced
1 cup fresh cranberries
1 large sprig fresh rosemary leaves removed and chopped
1/4 cup chopped walnuts
Salt and freshly ground black pepper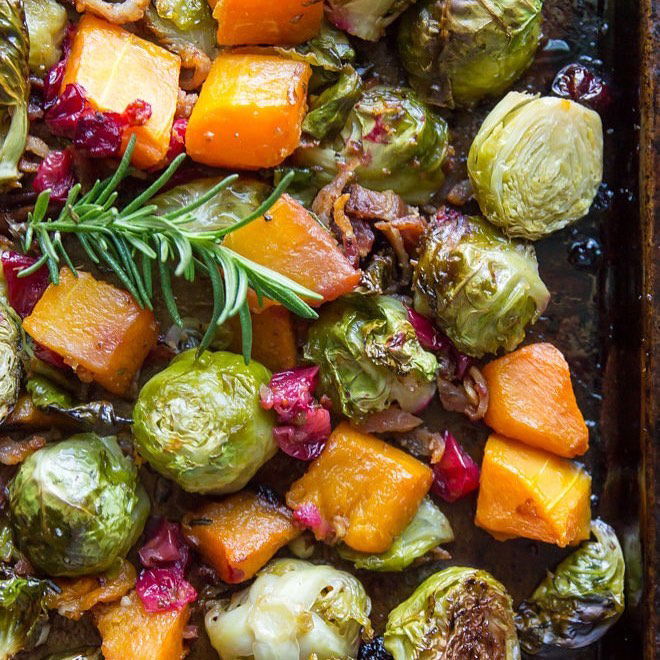 Directions
Preheat oven to 400 degrees. Line a baking sheet with foil for easy clean up.
Meanwhile, cook bacon in large skillet over medium-high heat until crispy. Remove bacon from skillet, chop, and set aside.
Reserve 1/4 cup rendered bacon fat and discard the rest. In a large bowl, toss Brussels sprouts, squash, cranberries, and rosemary with the reserved bacon fat. Spread evenly in a single layer over baking sheet, arranging the sprouts cut-side down as much as possible.
Bake until vegetables begin to brown and are tender, about 40 to 45 minutes.
Remove from oven and transfer to serving dish. Add chopped bacon and walnuts, tossing to combine. Season to taste with salt and pepper. Serve warm.