Homemade All-Purpose Cleaner
makes 3 1/2 cups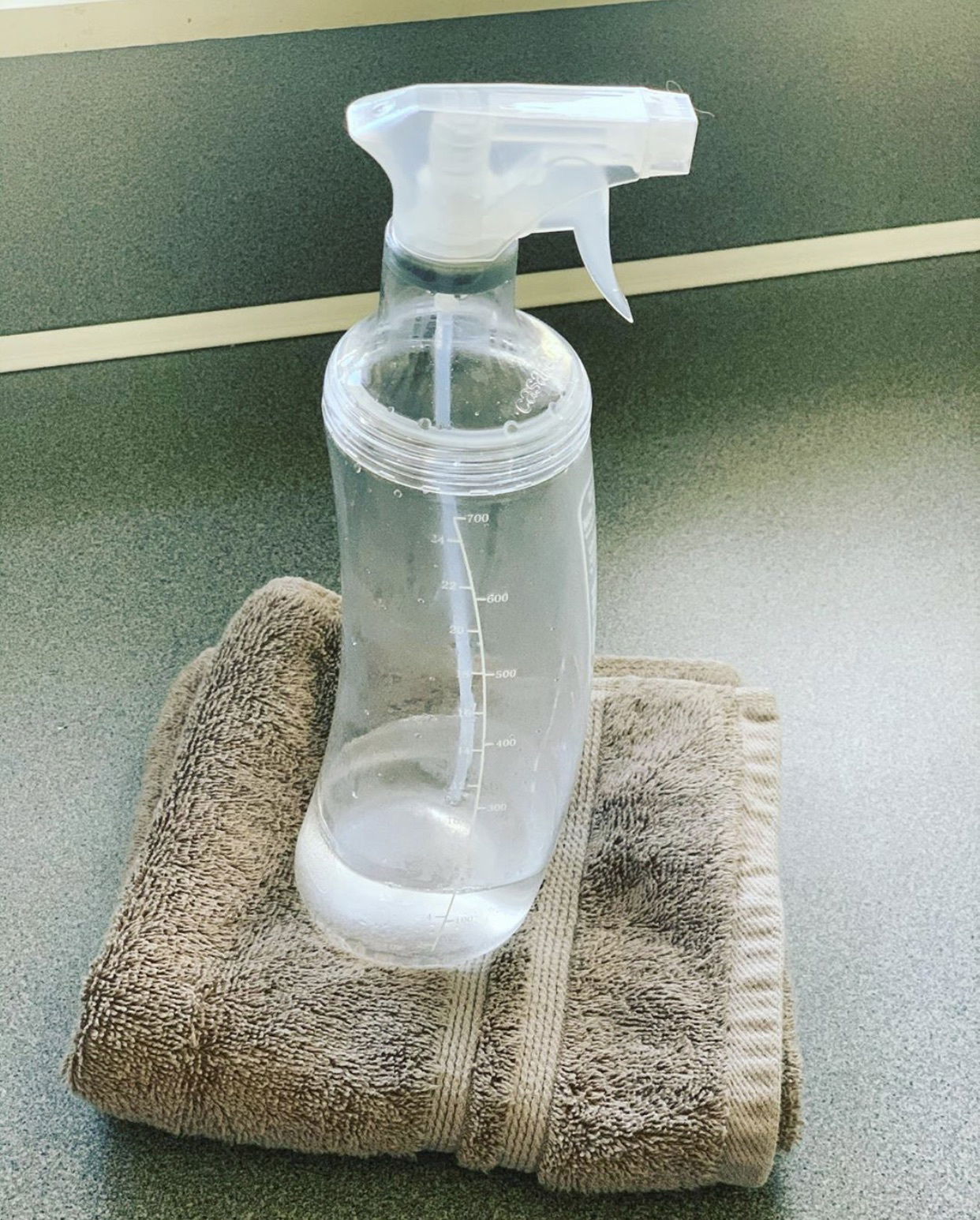 Ingredients:
1/2 cup white vinegar
3 cups water
1/4 teaspoon tea tree oil (about 10 drops)*
Optional: 10 drops essential oil, for scent
Directions:
In a 1-quart spray bottle, combine the vinegar, water and tea tree oil and shake well to combine. Add a few drops of your favorite essential oil to the mix, if you'd prefer a scented cleaner.
My husband helped and we cleaned all day yesterday; today everything is still super shiny and smells so fresh, even with 2 teenagers and their friends and 2 hairy dogs and a cat. I love homemade cleaner and this one is my favorite!