I do a couple different versions of Buffalo Chicken Dip, the easiest-no fuss way is probably one of my favorites:

Ingredients:
2 packs of 8 oz. Cream Cheese
1 cup Mozzarella Shredded Cheese
1 cup Cheddar Shredded Cheese
1 cup of Ranch Dressing
1 cup Franks Red Hot Sauce™️
1/2 teaspoon Cayenne Pepper
1/2 teaspoon White Pepper
1/4 teaspoon Garlic Powder
1 pound of cooked chunk chicken or 2 large cans of cooked chicken (drained)

Directions:
Throw everything in crockpot and cook on low for 3-4 hours. Watch it doesn't burn on the edges. Stir a few times while cooking.

Serve with Tostitos, Homemade Almond Flour Chips or snacking veggies!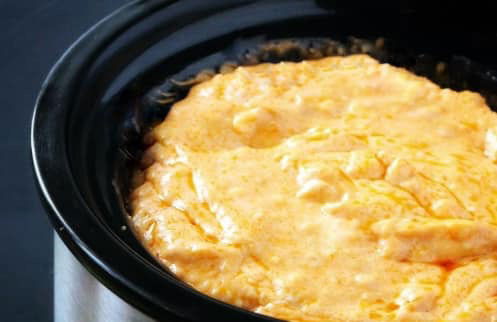 My sister came over to meet the puppy and we watched horror movies. Great Friday Night thanks to my CrockPot Buffalo Chicken Dip!