Sometimes you want beef broth for a base in your soup and sometimes just as a warm cup in between fasting or maybe you got a nasty keto flu
Whatever your reasons, Bone beef broth is friggen expensive. You can make it for so much less and so much more in quantity.
Ingredients
4 pounds beef bones with marrow

1 onion quartered

3 carrots cut into 1-inch pieces

3 ribs celery cut into 1-inch pieces

1 head garlic cut in half crosswise

3 tablespoons black peppercorns

3 tablespoons apple cider vinegar
.
.Instructions
Preheat oven to 400°F.

Line a rimmed baking sheet with parchment paper and place bones, onion, carrots, celery and garlic in a single layer. Roast for 40 minutes.

Transfer roasted bones and vegetables to slow cooker. Add peppercorns, vinegar and 16 cups water (filtered if possible). Cook on low for 17 hours (or up to 24 hours).

Allow to cool, then strain solids from slow cooker and transfer bone broth to air tight containers. Refrigerate overnight then skim fat from the top of the cold broth. If you plan to use the broth within a few days, leave it in the refrigerator. Otherwise, transfer to the freezer to store for up to 6 months.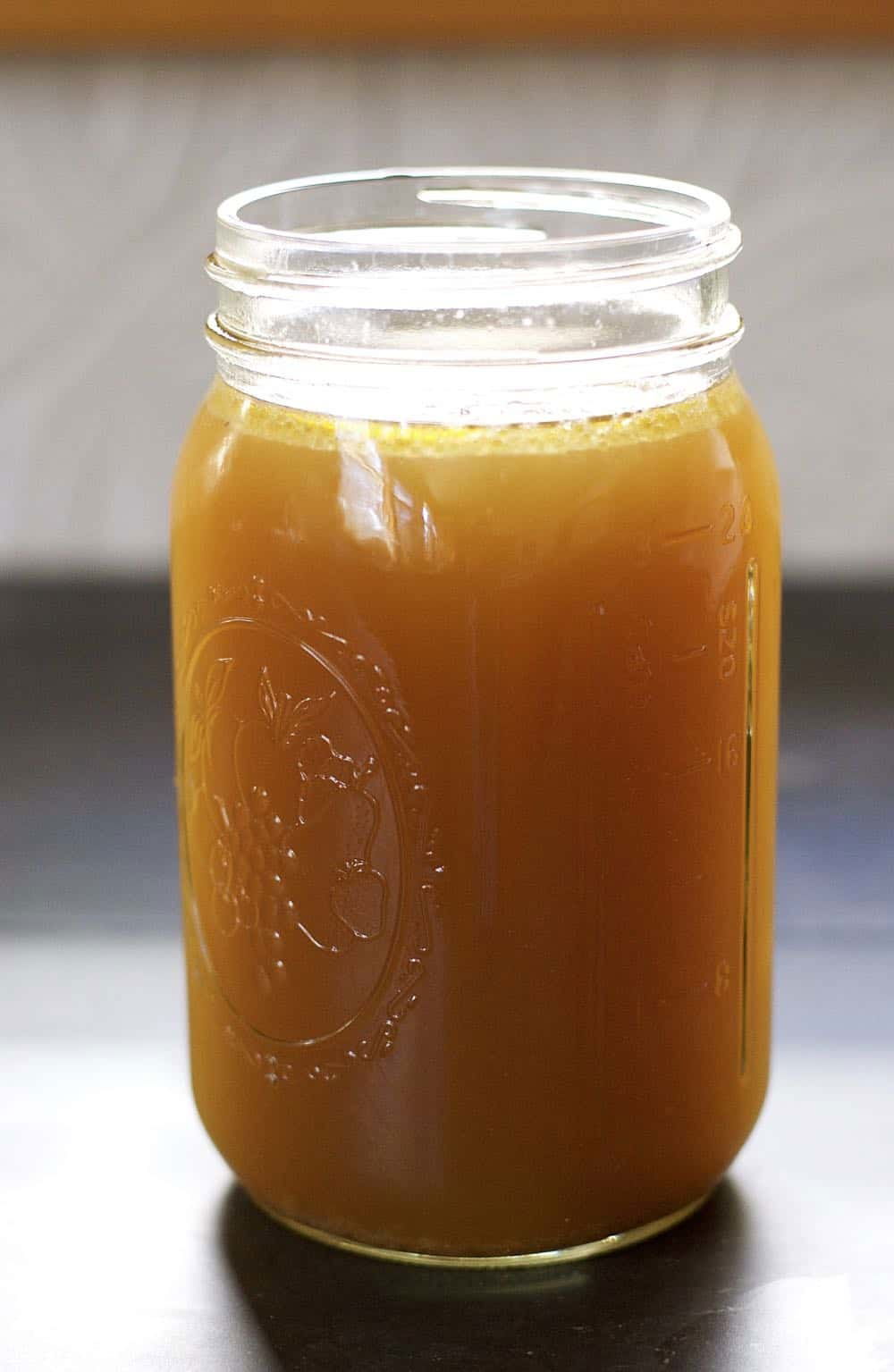 Share some with your family and friends... this recipe will make about 11 cups🤤