I once was in a relationship with a man who was older and grew up in a Portuguese Home. His generation was used to the woman cleaning and cooking. I was 19 and my idea of dinner was a sandwich with a can of soup and I barely knew how to do laundry. So I bought a book Mrs. Dunwoody's Excellent Instructions for Homekeeping. It's about the upkeep of your home way back in the day and I fell in love with cleaning because of it. Back in the day, it was true that a woman's job was to clean her home and keep it presentable; there were set days you did certain cleaning. And it still hold true today. I follow a routine. Make a schedule for yourself. If you cannot clean your whole house in one full day split up your tasks.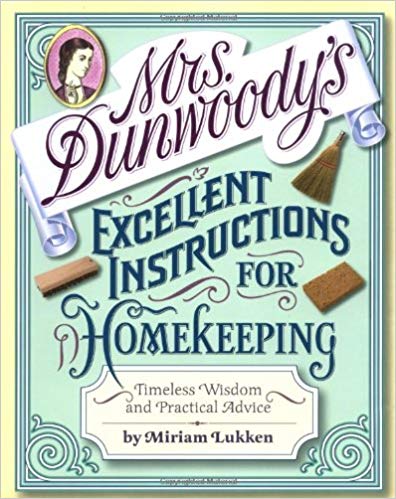 Start with the Kitchen. In the kitchen, it pays to get the hardest jobs out of the way first. To keep your kitchen sparkling clean, stay up-to-date with these weekly tasks.
– Mop the floor.
– Clean the exteriors of appliances.
– Wipe the counters and cabinet doors.
– Scour and polish the sink.
Check out my other article about organizing your pantry.
Clean the Bathroom. When cleaning your bathroom, take time to give your fixtures a little TLC.
– Use general-purpose spray cleaners or mix vinegar and water to scrub your sink, toilet exterior, tub, and faucets.
– Use an antibacterial cleaner for heavy-duty disinfecting in the toilet bowl and baking soda paste on tough grime.
– Remember not to use abrasives on scratchable surfaces.
– Wash shower liners. Vinyl, synthetic, cotton, and hemp shower-curtain liners can generally be laundered in a washing machine using hot water and a mild laundry detergent. Air-dry the liners promptly.
Dust Furniture and Shelves. By eliminating dust, you'll protect your furniture and improve your home's air quality.
– Remove accumulated dust from furniture and other problem areas.
– For dusting, we love soft, non-scratching cloths that pick up and hold dirt.
– For fine wood furniture, use dusting cloths in place of silicone sprays.
– Don't Overdo Polish. If you use a furniture oil or polish, be sure to follow the directions and don't overuse the product. Overuse or improper use can lead to a buildup on your furniture or clouding of the wood surfaces. Using a dry microfiber cloth will pick up more dust and keep your furniture from becoming clouded or built-up with oily substances.
Shake or Vacuum Area Rugs
– Keep your large area rugs in tip-top shape by caring for them as you would wall-to-wall carpet.
– For small rugs that are difficult to vacuum, take them outside and shake them vigorously, or hang them over a clothesline and beat with a broom to remove dust and dirt.
– Consult care labels for small rugs to determine whether they should be dry cleaned, spot cleaned, or laundered.
– Vacuum Living Areas
– Vacuuming your living areas once a week controls the unavoidable accumulation of dust and debris.
– Before you vacuum, pick up large debris, scraps of paper, buttons, and objects that may damage your vacuum belts and hoses.
– Try vacuuming steadily and evenly in overlapping parallel patterns.
Mop Hard-Surface Floors. Mopping is one of the most inexpensive and effective ways to keep your home clean.
– Wet mops are used for scrubbing and for applying sanitizing solutions to bathroom and kitchen floors.
– When mopping, make sure to wipe up excess liquid because standing water can damage wood surfaces.
– Special floor types may need to be modified cleaning care. Know what type of floor you have, and follow the manufacturer's directions.
– Choose cleansers that are safe for your floor type.
Change Bed Linens. We recommend changing and laundering sheets and pillowcases once a week.
– For even wear, rotate your sheets, storing fresh sheets at the bottom of the stack in your linen closet.
– For best results, wash your sheets in warm water and use non-chlorine bleach when needed.
– Wash all-cotton spreads, blankets, and coverlets in cold water to avoid shrinkage.
How often you change your sheets depends on who you are and what you do:
– People with oily skin
– Those who let pets in their beds
– People who eat in bed
– Individuals who watch TV in bed
– Those whose bed has become a makeshift office
Sweep Front Entry and Steps. Don't forget to give your entryways a little attention every week.
– Try using a utility broom to clean large areas that require heavy-duty sweeping such as decks, patios, and driveways.
– Use a classic, natural-bristle brush for general sweeping with a dustpan.
– Choose the best-quality broom to avoid bristles that shed when you sweep.
7 Places You're Forgetting to Clean
Undersides of Furniture
Walls and Baseboards
Tops of Cabinets, Doors and Picture Frames
Air Filters and Vents
Closet Floors
Vacuum Cleaners and Cleaning Tools (My kids are famous for never cleaning out the vacuum)