Time management is definitely hard when you have your first baby, how about when you have two or three, now add the animals and your house can start looking like the feds came looking for something. Tip: No one cares what your house looks like. If they do and they complain about it don't invite them over anymore. Cleaning is a necessity when you have a baby though and once the baby starts crawling and putting everything in their mouth.

Have a plan:
Always throw the laundry in the washer first thing in the morning. Then I start out with an empty laundry basket with a damp rag and I walk around and put things in the basket when I see it out of place and when I get the destination I wipe down the spot and put the thing back on its spot. Same thing with dishes, do an entire sweep of every room and look for all bottles and cups and anything your husband or one of the older kids may have left behind and fill up the dishwasher. Empty anything from the sink into the dishwasher and start it. Go check on the laundry, you can probably swap it. You've done a lot already. If you have a crawling baby put them in a jogging backpack, I used them in the front so the baby was facing me and I could talk to him the whole time. If you have a toddler, make a game of hide in seek while you're on the move and everywhere you go to wipe down make sure you look for your hider. My kids were little in the times before YouTube. I used to keep interaction kind of games and puzzles that were easy to clean up and scatter them in the corner of the room I was working on. It's not easy but doable! Over the years I can say my house was spotless when the kids were little babies, it's now that they are teenagers I need help!

Some people worry about getting stuff done before work, or work from home and seem to still have a messy house or never get to all the errands you had on your list.
Change Your Mindset.
This is probably the biggest obstacle to overcome–myself, included.
If you have already decided that you don't have enough time in the day to get it all done, you've defeated yourself before you've even begun. Don't set yourself up for failure.
Decide that each day is a blank slate and schedule out what you want to accomplish.
Get Up Early.
When I suggest getting up early people sometimes freak out.
In my research, I've read of successful people, they each have the same characteristic: they get up early.
Usually at 5.
I know. I'm sorry.
I can complain all I want, but I credit getting up early as the key to a successful day.
When I'm up in a quiet house, I feel peaceful. Seriously, everyone is asleep and I can get so much more done without everyone under my feet. Normally the animals follow me downstairs, but go right back to sleep.
This doesn't mean that YOU, personally, need to do everything around the house—I'm a big fan of delegation and whole-heartedly believe that all of the chores should be divvied out among the children and the sexes.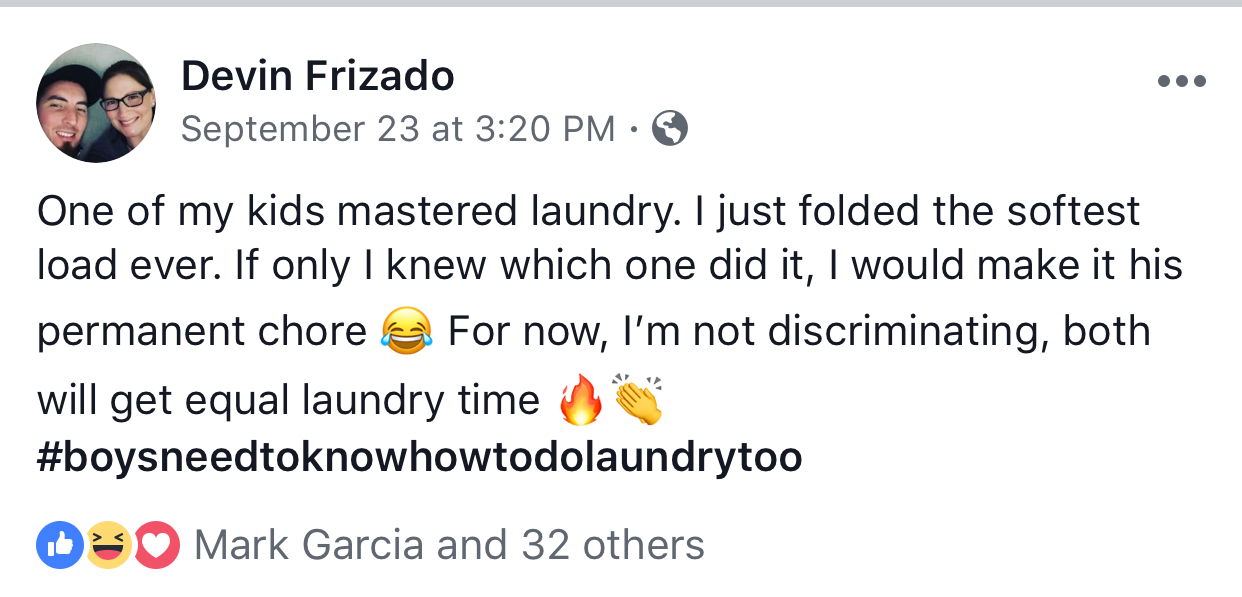 Use a timer.
When you sit down to do tasks, set the timer. Turn off Facebook, Twitter, Email and focus on that one task. Give yourself 15 – 20 minutes to accomplish and cross that item off your list.
Create a designated area for work and play.
This is so important. I used to work from the dining room table but found I was disorganized and would get more distracted.
Find a place in your home where you can create a work place. It could be as simple as a small corner tucked away in your bedroom or maybe one room dedicated to your work.
Use productivity apps.
I don't know about you but I live by my iPhone. All of my appointments, deadlines, school activities, etc. go into my calendar on my phone.
Cut Yourself Some Slack.
There are times in your life that will always be crazier than others. When you're pregnant, nursing, not sleeping, sick, the kids are sick, on a huge work deadline stuff just isn't going to run as smoothly as it does when everyone is on their A-Game.
Know this and accept it. Life is not a contest, nor is it a picture-perfect spread in a design magazine. (No matter how much I like to think it too)
You're doing an awesome job. I'm proud of you!
Reward yourself!
Mothers have a hard job no matter if you work out of the house, in the home or do a little of both.
We need to stop every once in awhile, step back and realize all that we accomplish in a day. It's pretty incredible if you think about it.
We deserve a nice reward every once in awhile to help relax and rejuvenate ourselves. It can be simply picking up a book we've been meaning to read, getting a nice pedicure, taking a long hot bath or maybe buying ourselves a new outfit. Whatever it is, don't forget to pamper yourself.
Remember it's impossible to do it all but with a little planning, organization and prioritizing, it can help make things more manageable.