Having a baby can be messy. Start right from the beginning with some structure. Being organized in the first few months will guide you through the rest of the stages. Make a plan, set it up and wait! There are superstitions in almost every religion that say do not set up a nursery or buy baby furniture before the baby is born. I did not set up a nursery for my first son and I had everything set up by the time I was 5 months pregnant for my second son. If you're superstitious, don't read this… If you're still reading…. Let's get started!
Essentials:
Cradle, crib, or bassinet. Modern safety standards dictate that the distance between the slats should be no more than 2 3/8″; this is because any more can mean your child getting a limb stuck. While this isn't a concern in newer cribs, older ones may have this issue, as there was no standard. Measure the slats before accepting a hand me down. I suggest getting a convertible bed, so that transitioning throughout the next couple years is easy, no extra furniture to buy.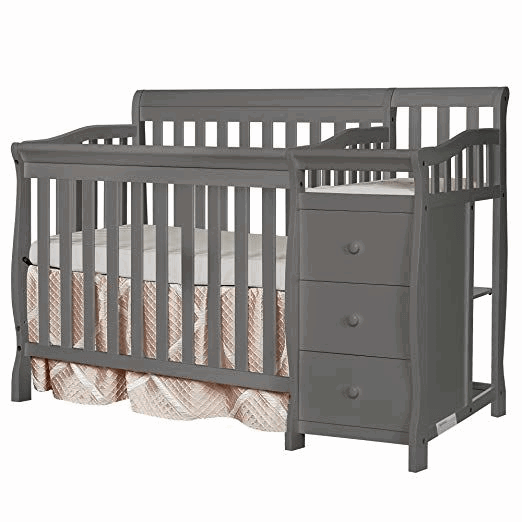 Bedding and sheets. You should own at least two sets of sheets. Personally I had enough for everyday, realistically though you only need one to change when a diaper goes through or they get sick in the middle of the night.
Crib mattress. Infants spend more than 16 hours a day in their crib, so safety and comfort is a huge concern. The National Institute of Child Health & Human Development reports that using a hard mattress, as opposed to a soft mattress, is one of the key factors in helping prevent SIDS (Sudden Infant Death Syndrome). It's important to use a specialized baby crib mattress; it will fit in the crib and be firm enough.
Mattress pad and/or waterproof cover. You'll want at least two of these since you'll need a dry one on hand to replace a soiled one in the middle of the night. Make sure to use a cover or pad that is recommended for your crib mattress dimensions. You want a tight fit to avoid it coming loose and becoming a suffocation hazard.
Diapering supplies. Cloth or disposable? The decision depends on your lifestyle and personal views. If you're using cloth, you'll need three dozen diapers, five waterproof diaper covers, and a diaper pail with a close-fitting lid. You can also employ a diaper service and arrange for weekly delivery and pick-up. If you're using disposable, avoid the temptation to buy several packs at once, because little ones grow into the next size before you know it!
Baby Monitor. Take into account the size of your home as well as the range of the baby monitor. The range that the baby monitor can be used depends on the model, so be sure to keep a close eye on this factor. It's also true that some baby monitors will be hindered by things like concrete walls or metal. If you live in a small, simple home then this likely won't be an issue, but if you plan on using your baby monitor over multiple floors, you may need a more powerful monitor.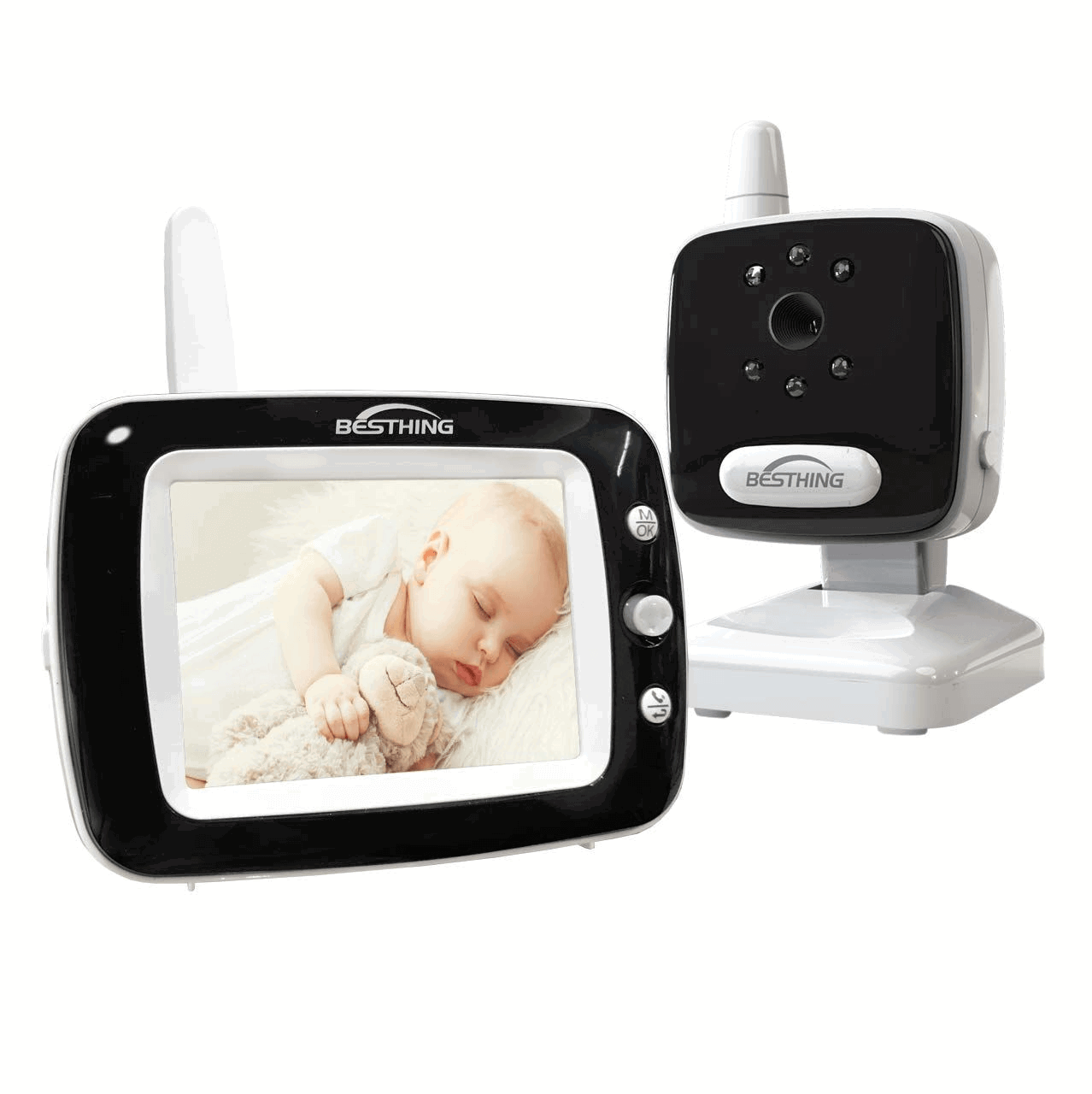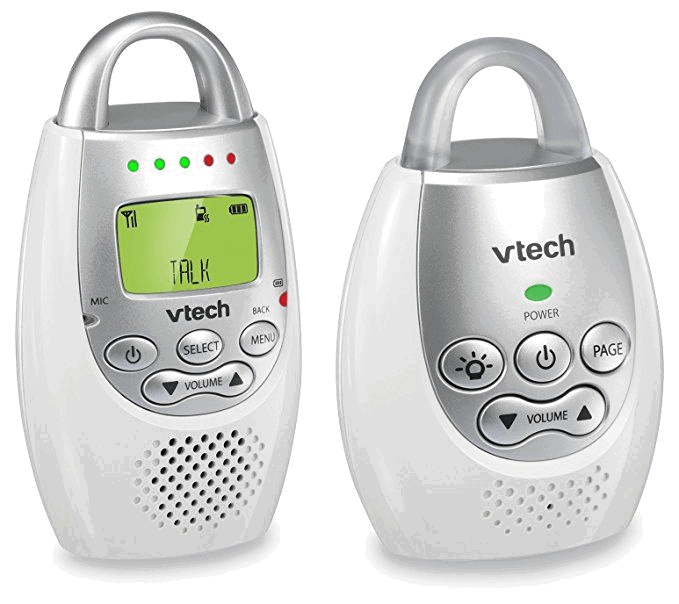 Smoke and carbon monoxide detector. Both items are as important as a car seat. No nursery should be without them. Pick up one of each or a combination alarm at any hardware store.
The rest is up to you, I do have a few suggestions though!
Changing Table. Having a designated changing area keeps the rest of your house clean. Keep your ointments, diapers, wipes, change of clothes at your fingertips in seconds. Babies can roll and reach for things quicker than you expect; getting used to the changing area when they don't move as newborns will help you in the later months.
Utilize Closet Space. Maximize space in baby's closet by stashing folded clothes or small accessories in a hanging cloth shoe organizer. Since little outfits are short, you can double up on space if you install a double-hang closet rod on one side. Or install shelves above and below a single rod and use them to store bins of toys, books or seasonal clothing. Just label your bins so it's easier to find what you're looking for.
Use the walls. Take advantage of the height of the nursery walls, and voilà: instant extra storage space. Place items you won't use often, or don't want a curious kid to get into, out of reach on horizontal wall shelves or tall vertical bookcases. And don't forget overlooked areas like backs of doors. Put an over-the-door shoe holder with clear pockets behind the nursery door or in the closet and compartmentalize all the small stuff like tiny shoes or excess toiletries.
Containers. Find attractive open bins for the shelves of your changing table and give each one a specific category. Inside your closet you'll want to use clear, stackable containers so you can see exactly what's in them. Label them by size and season. Important: Whatever you do, skip the giant toy bin. It just becomes a repository for all those tiny pieces and ends up with stuff piled on top of it, so your child will never be able to open it to retrieve his stuffed animals.
Keep ahead of the mess. As a parent, you need to manage both the inflow and outflow of odds and ends you'll collect. Every few months, separate baby's clothes into three piles: what fits now, what baby can grow into soon and what's been outgrown. Keep the first two piles in the nursery, placing the "fits now" group in an easy-to-access drawer or bin and tucking away the "grow into soon" items for future use. Put too-small clothes in storage, sell or donate them, or give them to a friend. Do the same for toys and books periodically—and edit honestly. If you haven't used it in the last two to three months, you likely won't be using it again.
Storage-Friendly Furniture is a must. Invest in a crib with drawers or buy a crib skirt and hide away a bunch of under-bed boxes, perfect for stashing excess wipes and diapers. Need more storage? Consider a cube system that can grow with your tot and be outfitted with drawers and doors to hold toys on the bottom and clothes on top. Storage benches are also great to stash bulky items like blankets and sweaters.
Books. Reading to your child encourages speech and language development and is a great way for you to interact and communicate with your baby early on. Studies also show that the earlier babies are exposed to reading, the more they will enjoy reading and learning and the better they will perform in school.
Wipe Warmer. I should have put this under essentials; this was a necessity for me. Once I used cold wipes on my babies bum he was so upset; diaper changes shouldn't be an unsettling time for you or your baby.
Whether you have limited space or you have an entire wing for your baby; set up your space comfortable for you. The quicker you can get to things and clean things up means more time to spend with your baby.