Always go with a list. If you go without a list, you may as well just throw your money away. Write down everything you need, pulling from your weekly menu (next tip) and check to make sure you don't have it in your pantry, fridge or freezer. Make sure you're not forgetting anything. Don't wander off the list!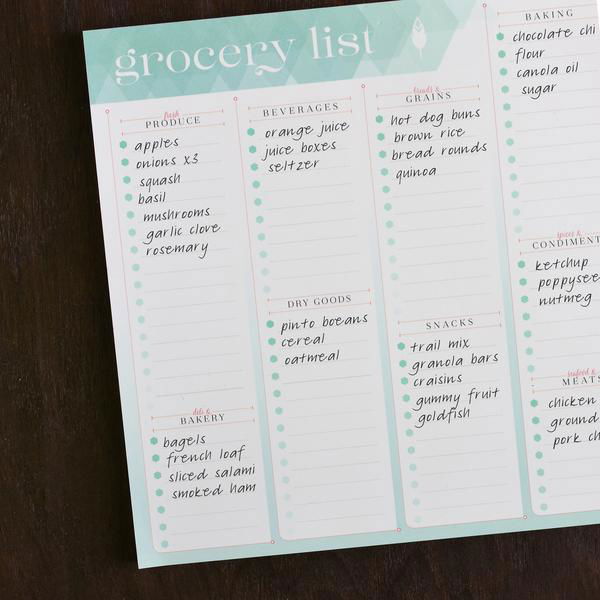 Plan out a weekly menu. This is the best way to ensure that your list is complete, and that you have enough to serve your family dinner for the week. Be sure to plan a leftovers night.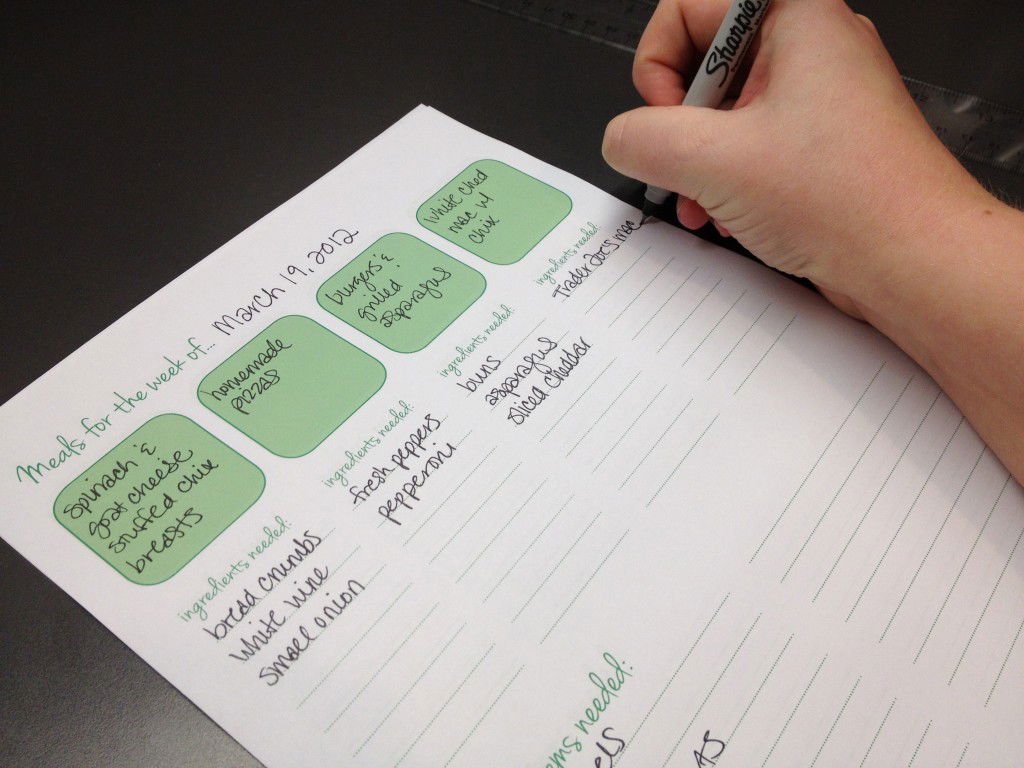 Don't go when you're hungry. This is a common tip, but it's true: when you're hungry, you want to buy all kinds of junk. You'll end up spending a lot more. Eat a good meal first, and you'll be more likely to stick to your list.
Have a budget. When I go to the store, I know exactly how much I can spend. Then I try my best to stick within that limit. If you don't know how much you can spend, you'll certainly spend too much.
Do a rough running tally. Related to the above tip, if you want to stay within your budget, it's best to know where you're at. Then, when you can see you're going to go above it, you can decide whether you really need that extra carton of ice cream. I keep a running tally on my grocery list, just rounding off so I can do some quick math. An item costs $2.78? I say $3. Then I don't need a calculator or all those complicated math skills.
Make a pantry checklist. Make a checklist of everything you normally stock in your pantry. Keep it posted on the pantry. Put a slash next to each item for the number of items you have (if you have two cans of stewed tomatoes, put two slashes). Then, when you use something, turn the slash into an x. This makes it much easier when it comes time to make your list. Keep things stocked for quick-n-easy meals. Easy meals for us might be spaghetti or mac-n-cheese or a quick stir-fry. We've always got the ingredients on hand, so we can whip something up fast when we're feeling lazy.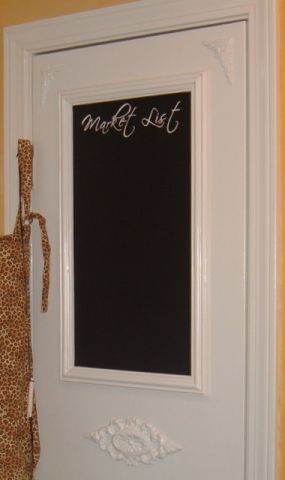 Buy in bulk when it makes sense. If you can save money, over the course of a month or two, by buying in bulk, plan to do so. But be sure that you're going to use all of it before it gets bad — it isn't cheaper to buy in bulk if you don't use it. Always have batteries, toilet tissue and light bulbs. Be sure to check to see if you have these items before you go to the store.
Buy frozen veggies. While fresh veggies are a little better, frozen veggies are almost as good, and much better than nothing. And since you can keep them in the freezer, they rarely go bad.
Pack your own lunch snacks. Buying pre-made snacks is convenient, but a big waste of money. Buy little baggies and buy the snacks in bulk, then it will take just a few minutes to pack some snacks for lunch each day.
Make leftovers for lunch. Plan to cook a bit extra for each dinner, so that you'll have leftovers for your lunch and for the kids' lunches. Pack it right away, after dinner, so you don't have to worry about it in the morning.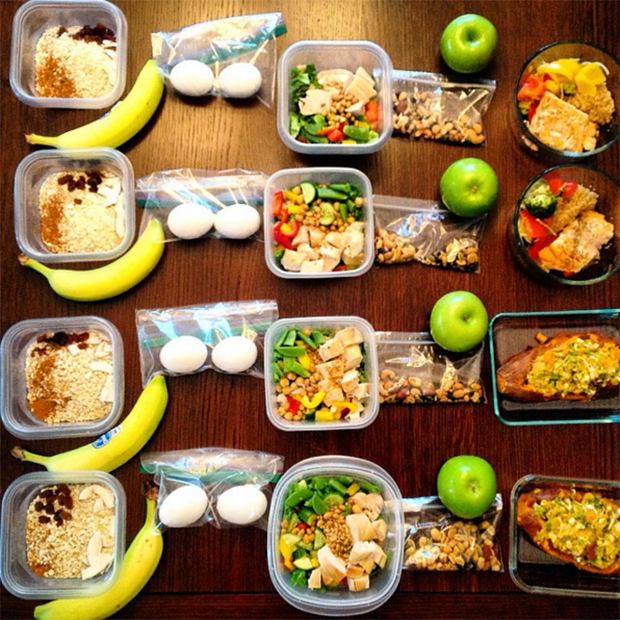 Cook a lot, and then freeze. Alternatively, you can cook a whole mess of spaghetti (for example) and freeze it for multiple dinners. A great idea is to use one Sunday and cook a week's (or even a month's) worth of dinners. Plan 5-6 freezable dinners and cook them all at once.
Try crock pot dinners. Most the recipes are easy and cheap and tasty. Cut up a bunch of ingredients, throw them in the pot in the morning, and have dinner ready for you when you get home.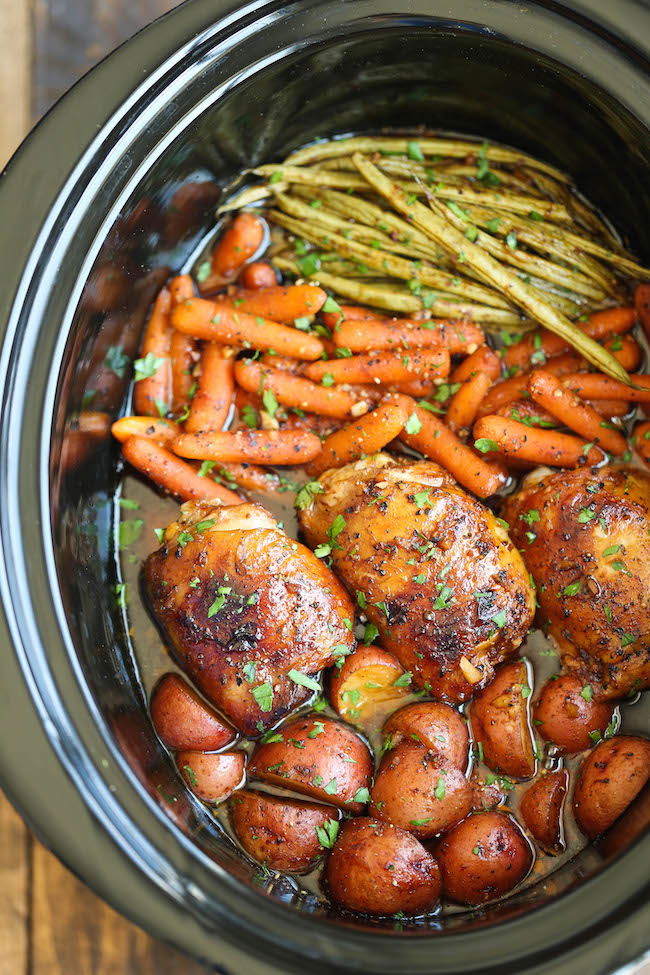 Clip coupons. I know, sometimes they seem like too much trouble. But it's not really that hard to clip a few coupons and toss those in a coupon envelop to take on your grocery shopping trip. You don't have to an extreme couponer. Check store entrances, newspaper and flyers for coupons. Only use coupons for items you were already planning to buy. Don't let them trick you into buying something that's not on your list, just to "save" money.
Look for specials. Every store has specials. Be sure to look for them in the newspaper, or when you get to the store (they often have unadvertised specials — look on the higher and lower shelves for deals). Don't buy them unless they're things you always use.
Try the store brands. Brand names are often no better than generic, and you're paying for all the advertising they do to have a brand name. Give the store brand a try, and often you won't notice a difference. Especially if it's an ingredient in a dish where you can't taste the quality of that individual ingredient.
Cut back on your "one-item" trips. They waste gas, and almost inevitably, you buy more than that one item. If you plan ahead, make a weekly menu, and shop with a list, this should drastically reduce the number of trips you make for a small number of items. Stock up on the things you frequently go out for.
Be watchful at the register. Keep an eye on the scanner — you'll keep the cashier on his toes, and catch any mis-priced items.
When there's a sale, stock up. Sale items can be a great deal. If it's an item you normally use, buy a bunch of them.
Comparison shop. Look at the different brands for a certain type of product, including store brands. Sometimes there will be a significant difference. Be sure you're comparing apples to apples — you need to divide the price by the amount (ounces, pounds, etc.) in order to get the comparable unit price.
Go during slow times. One of my favorite times to shop is early morning. But during working hours or other non-peak times is good too. Avoid right after 5 p.m., on paydays and near major holidays. Know when the store stocks its fresh fruits and veggies. Fruits and veggies can go bad quickly, because they have to be shipped.
Consider shopping at two stores. There's no store with a monopoly on savings. Each has savings on different items on different weeks. You might switch between two stores on alternate weeks. I go to Shaw's and Stop & Shop and then buy things that weren't on sale and non-food items at Wal-mart.
Think deep freeze. If you really want to save, you'll need a big freezer. Ask around — someone you know might have a relatively new model they don't need anymore. You can use freezers to stock up on meat, frozen veggies, and similar staples, and to freeze big batches of pasta, casseroles, and other dinners you prepare ahead of time.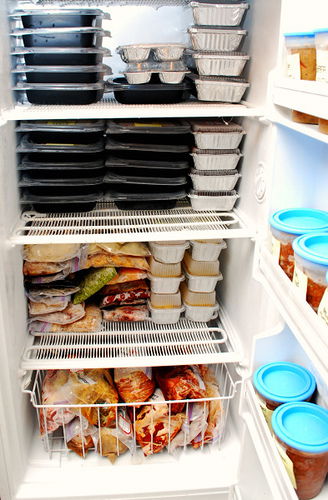 Use everything possible. Got a bunch of leftover ingredients (half an onion, a bit of tomato, some pasta, a few other veggies?) … combine them for a quick meal, so that these don't go to waste before your next grocery trip. The more you can stretch the food, and the less you waste, the less you'll spend in the long run. Check out my garbage recipes!
Don't buy junk food (or buy as little as possible). Junk food not only costs a lot of money for about zero nutrition opt for fruits and veggies instead.
Rain check. If an item is on sale but the store has run out of stock, ask for a rain check.
Go when the kids are in school. When you bring kids, they will pester you and pester you until you buy some kind of junk food. Even if you're able to stick to your guns, it's not pleasant saying no 10 million times. In most cases, you'll save money shopping without the kids.
Go for whole foods. The processed kind is lacking in nutrition and will make you fat. Look for things in their least processed form — whole grain instead of white or wheat bread, fresh fruit instead of canned or juice, whole grain cereal or oatmeal instead of all other kinds of cereal. Check out my keto grocery shopping list.
Clean out your fridge. You've got stuff growing in there and turning from solids to liquids. The leftovers have begun to organize their own political party. Toss them out and make room for the new.
Use store savings cards. These can add up to big savings over the long run.
Cut back on your restaurant eating. It's never cheaper or more nutritious than eating at home. Plan your dinners (see above tip) and bring your lunches to work and save a ton of money.
Avoid frozen dinners or prepared entrees.Again, these cost way more and are usually much less nutritious.
Drink water. If you regularly drink iced tea, Tang, sodas or other types of drinks, cut those out completely and just drink water. It's much better for you, and much cheaper.
Prepare your grocery list by aisle. If you regularly shop at the same stores, organize your list so that you can easily find and check off items as you walk down the aisle. We always shop from right to left, so we're not constantly running back and forth in the store.
Get cloth grocery bags. You'll save tons of plastic over time, and help the environment tremendously. There is also paper wrapping and reusable sandwich bags that help.
Pack healthy snacks for yourself and the kids.Whole wheat crackers, popcorn, cut-up fruit, raisins, and other kid-friendly snacks are much better than the junk you often see in kids' lunches.